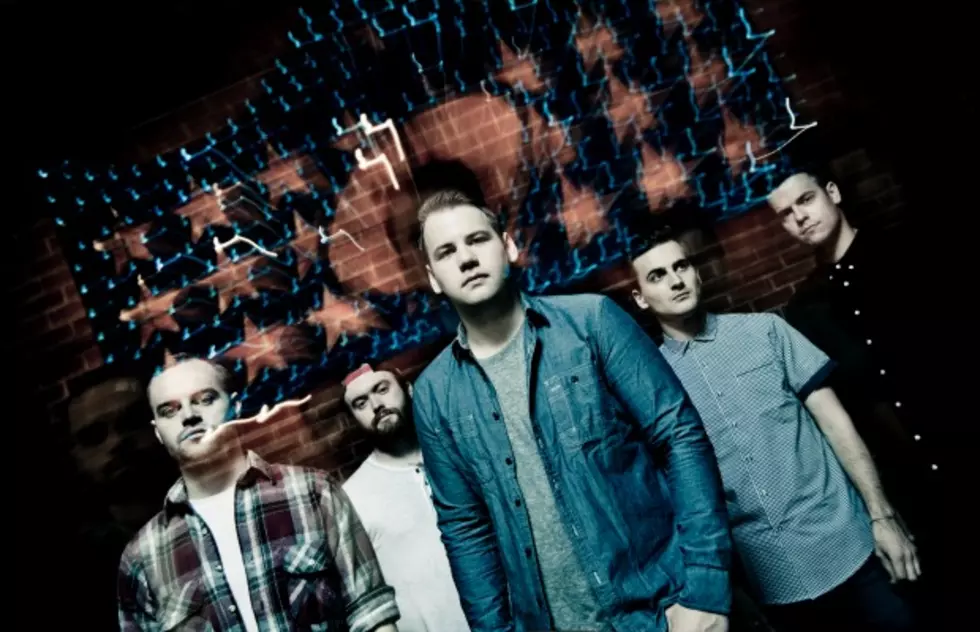 AP's Ryan J. Downey picks his must-see artists at Warped Tour 2015
With more than 100 performers playing across 10 stages on this year's tour, it's going to be tough to plot out your Warped Tour schedule. AP's editorial staff is pumping out lists packed with our personal "must-see" artists to help you decide! Here are 8 picks from Senior Editor Ryan J. Downey. 
'68 
Josh Scogin had an electrifyingly destructive stage presence as the original frontman for Norma Jean and founder of the Chariot. I first met Josh when our bands played together a gazillion years ago, back when Norma Jean still went by the name Luti-Kriss (yes, that was a real thing. They had a DJ, too). I love In Humor And Sadness, the full-length debut from the two-man '68, and the "Track 9" video made me even more anxious to see '68 firsthand. 
BEARTOOTH 
How much fun is it to watch the once-sorta-awkward-keyboardist-cum-frontman of Attack Attack! fully come into his own? Ever since launching Beartooth, Caleb Shomo has confidently harnessed his creative muse and offered a dynamic, energized metalcore with 'nary a crab in sight. Yes, I was one of the voices on the editorial staff saying, "We gotta put these guys in the 2015 APMAs Breakthrough Band category." Of course, nobody disagreed.
BEBE REXHA
So much has changed in the four years since Pete Wentz told us about Bebe Rexha. I was writing about Black Cards for AP #277 and Wentz was telling me about the talented young singer he'd found to front his new project. The album never materialized, Wentz made "Black Cards" more of a DJ alias instead, and quite frankly, I had no idea what became of Rexha until recently. The girl has pipes, pop chops and a killer single called "I'm Gonna Show You Crazy." As a fan of every rad, dark teen dramedy ever (APTV Manager Cassie Whitt and I have bonded over The Craft), I dig the music video, too.  
BLACK VEIL BRIDES 
I recently hosted a Q&A following a screening of 2014 APMAs winners Black Veil Brides forthcoming concert film, Alive And Burning. I was at the show captured by the DVD and it was full of pyrotechnics, lasers, a gazillion guitar cabs, ramps and at least one real life gargoyle. (Okay, maybe I imagined the gargoyle). It was a blast! Catching the Warped Tour veterans back in the great outdoors doing a "best of" set sounds great, too. I hope they're playing "Faithless" this summer, 'cause that's my No. 1 jam from their Bob Rock-produced fourth (and best) album, Black Veil Brides. 
ESCAPE THE FATE 
The hatchets are buried and Escape The Fate looks to be revving up for the future. Craig Mabbitt has led the band for three of their four albums, alongside fellow founding member/drummer Robert Ortiz. The former frontman for Blessthefall and the Word Alive is no stranger to the Warped Tour, of course. Escape The Fate's story is filled with evocative anthems, swirling passion and more twists and turns than the gnarliest rollercoaster at Kings Island, so any period of relative calm makes it all the more exciting to go watch them. We never know what's going to happen next. 
H2O
Vans Warped Tour has evolved many times throughout the years, just like the scene itself. Whether you came of age watching NOFX, Pennywise and Blink-182, or you were of the Underoath, Pierce The Veil era, H2O offers an incredible cross-section of everything underground hardcore/punk/metalcore subculture is all about. The band gives props to first-wave D.C. hardcore and New York City's finest trailblazers in equal measure, and receives props from scene heavyweights including Matt Skiba from Alkaline Trio, Chad Gilbert from New Found Glory and M. Shadows from Avenged Sevenfold. Don't get it twisted: Watching H2O at Warped Tour isn't just a history lesson––it's a vital celebration of the past, present and future of what makes this music important.
JULIET SIMMS 
Warped Tour founder Kevin Lyman must sorta hate retelling the Juliet Simms story. I mean, she's practically an adoptive daughter to him at this point. I just wonder about the danger of encouraging every guy and gal with a voice and a dream to sneak into Warped Tour and start performing for free, without any sort of official confirmation whatsoever. Nevertheless, it worked once, because Lyman took a liking to both Simms' maverick approach to getting herself heard and her syrupy, uniquely sweet voice. She has an impressive range coupled with an earthy authenticity.  
KAYA STEWART 
Take another look at the Warped Wikipedia entry. It ain't just a punk-rock party. Before they became two of the biggest stars in popular culture, both Eminem and Katy Perry both made the Warped rounds. Kid Rock, Black Eyed Peas, Sugar Ray, Alien Ant Farm––they were all on Warped. So, the smart addition of Kaya Stewart isn't as surprising in that context and her sets are sure to offer a welcome relief for anyone feeling the onset of breakdown overload. By the way, her dad is Dave Stewart, as in Dave Stewart of the Eurythmics, as in "Sweet Dreams (Are Made Of This)." She's cool pop royalty, ya'll. 
MEMPHIS MAY FIRE 
The amount of love Matty Mullins has put into the world since his personal spiritual rebirth and infectiously pop solo album makes me that much more excited to see him and his band do what they do this summer. I caught them on the co-headlining tour with Yellowcard, which was cool but MMF is built for the outdoor stage, the summer sunshine and the blistering heat. Excuse me while I put my arms in the air…  
PIERCE THE VEIL 
When we did most recent cover story with the boys [AP #321], Pierce The Veil were hoping to have a new song out in time for Warped this year, so we'd all be able to singalong the same way we did when the now-Gold-certified "King For A Day" dropped just in time for Warped Tour 2012. They made it happen! If the rest of PTV album number four is anything like "The Divine Zero," it'll have been well worth the wait. Get well soon, Tony Perry! See you at the APMAs!