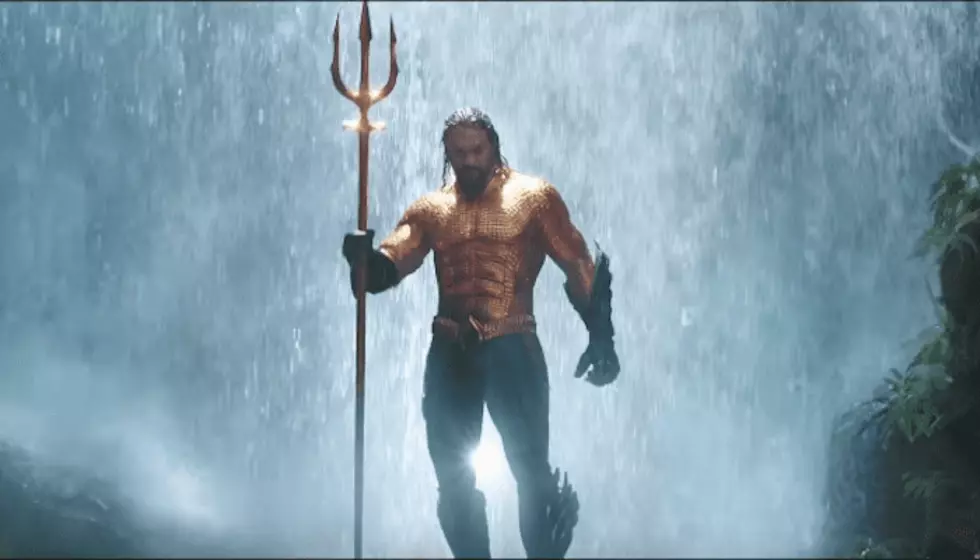 'Aquaman' becomes highest-grossing DC film ever
Photo via YouTube
An unlikely superhero has come out of the box office as Aquaman has become the highest-grossing DC Extended Universe film worldwide.
The film, starring Jason Momoa as the titular superhero, has reportedly grossed $887 million worldwide as of Jan. 5. Aquaman has taken the title of highest-grossing DC film from Batman V Superman: Dawn Of Justice, which grossed $873 when it was released in 2016.
Even though the underwater hero has taken the lead, it has a long way to go to surpass The Dark Knight Rises, which earned a whopping $1.085 billion. The only saving grace is that the Batman-centric film is not part of the DC Extended Universe.
Behind Aquaman and Batman V Superman: Dawn Of Justice, Wonder Woman takes the third spot, which grossed more than $821 million. Suicide Squad trails behind that with more than $746 million.
Even though Aquaman has been widely successful in its short three-week run, it was snubbed for an Oscar in the special effects category which was announced last month.  
The film, which also stars Amber Heard, Nicole Kidman, Dolph Lundgren and Willem Dafoe, was released Dec. 14. The film is directed by James Wan, who also directed Furious 7, Saw, Dead Silence, Insidious, Insidious 2, The Conjuring and more. His horror side made its way to the Aquaman universe, with Wan including an Easter egg of the infamous Annabelle doll in the film.
Apparently, Warner Bros. is already in talks of making a sequel to the underwater-themed superhero film as the company expected it to be a huge success, Heard revealed in an interview with the Hollywood Reporter. This is good news because that means Aquaman fans can expect more amazing visual effects and hopefully more scenes of Momoa throwing a trident.
What did you think of Aquaman? Let us know in the comments!
[envira-gallery id="195048"]