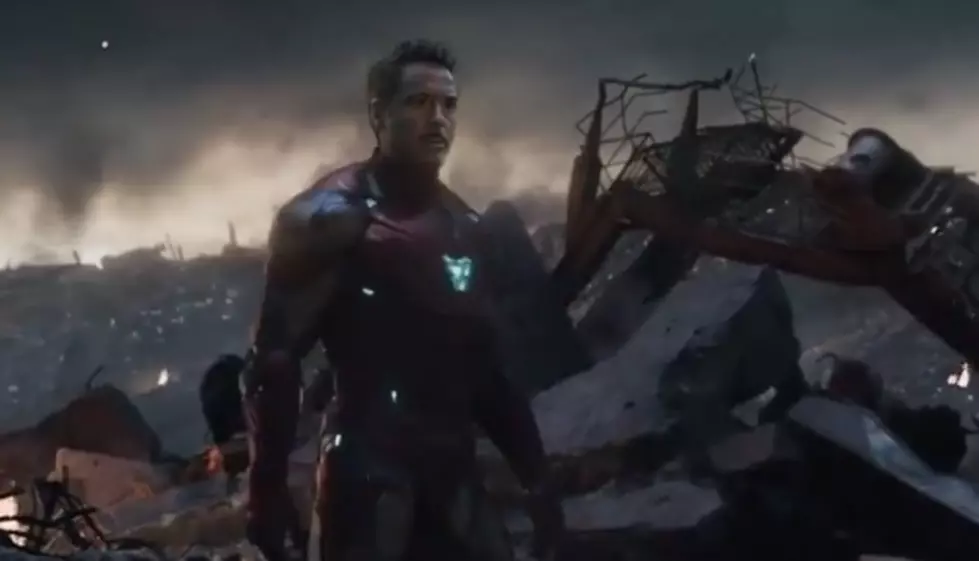 'Avengers: Endgame' press event features empty seats for fallen heroes
[photo via YouTube]
Avengers: Endgame will be in theaters before we know it, and during a press event to promote the Marvel film, there was a very adorable gesture that pulled at our heart strings.
At the even in Los Angeles, the Avengers cast took the stage to answer questions. However, there was something peculiar about the stage set up.
The actors were surrounded by empty chairs to represent the "fallen comrades" who have died in the universe.
Seriously, we're going to cry.
In case you forgot, the film recently revealed some posters that suggested the fate for each of our favorite characters. The posters showed each hero individually. The Avengers who are still alive are pictured in color, while the ones who are no longer living are in gray. All of them feature the words "Avenge the fallen" with the Avengers logo.
The posters also sparked a hilarious meme that had us dying laughing.
Last week, tickets went on sale for the film, sending fans into a frenzy and practically breaking the internet as we all tried to snag pre-sale tickets to the highly anticipated MCU film. After the frenzy, many people posted tickets for sale on Ebay, ranging anywhere from $124.99 to $15,000.
Avengers: Endgame also had a leaked runtime of over three hours.
It's a pretty impressive runtime considering the directors recently confirmed that there's fake footage in the trailers.
You can see one of the trailers below.
 Avengers: Endgame hits theaters April 26.
If you're looking for a way to prove you're a die-hard MCU fan, you can snag a Marvel Movie Marathon ticket from AMC. The chain confirmed they would be showing a 59 hour marathon of all 22 Marvel films leading up to Endgame at select theaters later this month.
How excited are you for Avengers: Endgame? Sound off in the comments below!
[envira-gallery id="199143"]