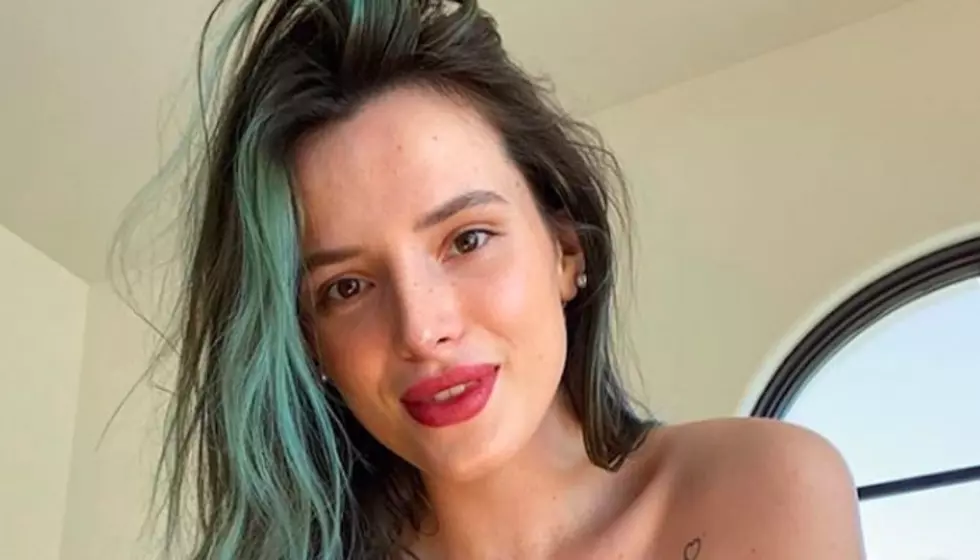 It only took Bella Thorne 24 hours to break this huge OnlyFans record
[Photo via Instagram @BellaThorne]
Last week, Bella Thorne announced that she is joining OnlyFans.
Now, it's been revealed that Thorne has broken a massive record on the subscription-based platform in just 24 hours.
On Aug. 20, Thorne shared a montage video announcing that she is joining OnlyFans. The platform promises creators the freedom to publish any content they want. This includes the posting of NSFW content that would typically be flagged on other social media platforms such as Twitter and Instagram.
Thorne is using OnlyFans to share personal content and behind-the-scenes photos and videos, exclusively for paying subscribers. Her reps say that Thorne responds to every DM from her OnlyFans followers, allowing fans to connect with her in a whole new way.
Shortly following the launch of her OnlyFans, Thorne broke a massive record on the platform. According to the company, Thorne's OnlyFans earned $1 million in less than 24 hours. This makes her the first person on the subscription service to accomplish this feat.
Since breaking this record, her OnlyFans account has gone on to earn more than $2 million. Thorne's OnlyFans subscription is currently set at $20 per month (with a limited-time 20 percent discount for a one-month subscription and 15 percent off if fans purchase three or six-month subscriptions). All of the creators on OnlyFans received 80 of their subscription revenue and can also receive tips from their fans.
In an interview with PAPER Magazine, Thorne revealed why she decided to join OnlyFans.
"OnlyFans is the first platform where I can fully control my image; without censorship, without judgment, and without being bullied online for being me," she shares.
OnlyFans first launched in 2016. Since then, the company has reportedly paid out more than $1 billion to its creators. Currently, the service has more than 50 million registered users and 700,000 content creators.
Thorne is set to star in the American Satan spinoff Paradise City alongside Andy Biersack, James Cassells, Ben Bruce and BooBoo Stewart. As a member of the Relentless, Thorne plays Lily Mayflower. The release date for Paradise City is still pending.
The first teaser for Paradise City is available to watch below.
What are your thoughts on Bella Thorne breaking the OnlyFans record? Let us know in the comments below.