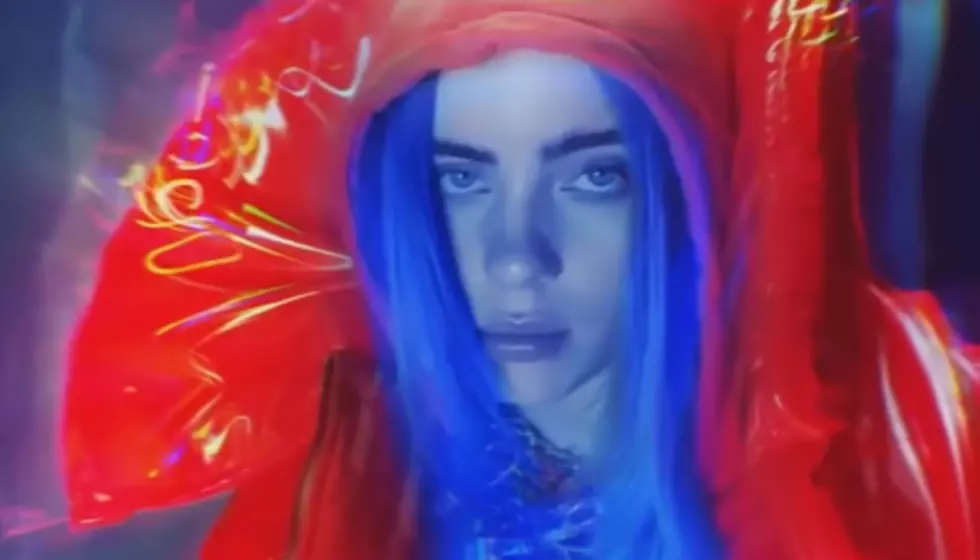 Billie Eilish tells impersonators "it's not safe" to be her for pranks
[Photo via YouTube]
Billie Eilish is asking others to stop impersonating her saying that "it's not safe" and makes her "look bad."
The statement comes after she finds several videos of people using her likeness in videos online.
She posts screenshots of several YouTube videos where people are dressed like her as a prank.
She also calls out photographer Jordan Matter, who is known for doing "10 Minute Photo Challenges" with dancers/acrobats in public spaces.
The videos usually consist of him and his subject going around an area/city and finding unusual spots for pictures. Most of the time, the artists can be seen doing tricks and acrobatics to get the right shot.
Matter has since edited the post to clarify that he meant no harm when making the video.
Hello everyone. You've been commenting on the video shoot I did yesterday, and I'd like to respond. I gathered a crowd and had an acrobat pretending to be Billie do a huge cheer flip, which revealed it was not Billie. I had absolutely no intention of disrespecting Billie. I'm a big fan, like everyone else.
I've never done a celebrity impersonation video before, but they're pretty common so I thought it would be fun to add my own acrobatic twist. I felt it was completely harmless since at no time in the video are we pretending that she is actually Billie.
He continues to say that he's reached out to the artist to say sorry.
I have reached out directly to Billie and Maggie and apologized, and I will not post the video without their permission. I hope this clarifies everything.
Eilish hasn't responded to his statement.
More on Billie Eilish
Eilish dominated the Grammys but she isn't done with award shows quite yet in 2020 as she'll be performing at the Oscars.
The musician, who is set to write the next James Bond theme song, will be performing at this year's Academy Awards in February.
Eilish announced her Oscar performance with an Instagram post.
Do you think it's dangerous for people to be impersonating Billie Eilish? Sound off in the comments below!
[envira-gallery id="186695"]