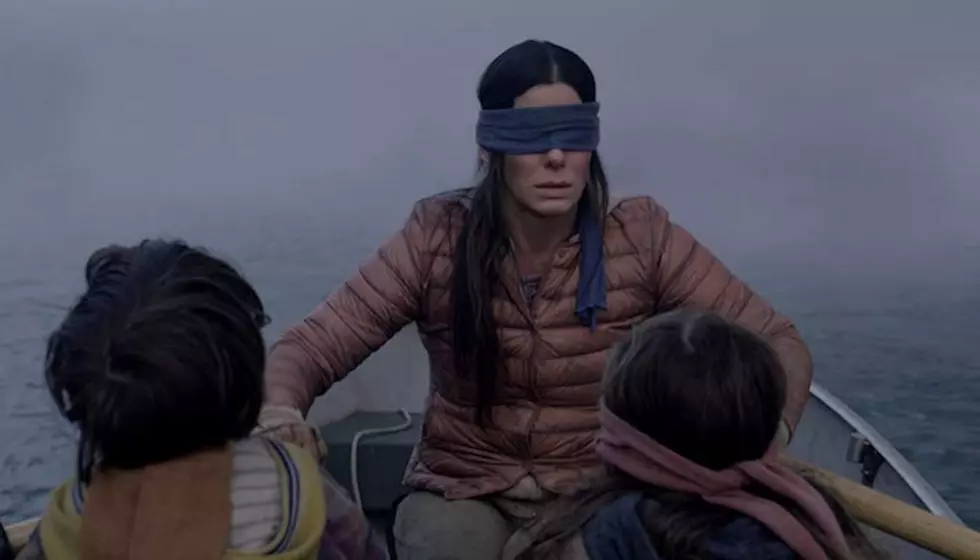 'Bird Box' breaks Netflix record for most viewers in single week
[Photo via Netflix]
Bird Box is the movie that everyone has been talking about — and for good reason. Apparently, the film broke Netflix's record for most viewers in a single week.
Watched by over 45 million Netflix users, Bird Box is well on its way to becoming the best performing film in Netflix history.  
"Took off my blindfold this morning to discover that 45,037,125 Netflix accounts have already watched Bird Box," Netflix tweets. "best first 7 days ever for a Netflix film!"
Earlier today, Bird Box had been in the news for an absolutely wild meme conspiracy theory. The streaming service had been accused of organizing an underground Twitter bot society that curated memes in order to push the film's promotion on social media.
However, Netflix has denied the claims.
Additionally, Machine Gun Kelly shared his initial thoughts upon first read-through of the film's script.
"[W]hen [I] read the script [I] remember thinking 'Birdbox' was a metaphor for what's goin on in the real world," the rapper says in a tweet. "And it really is. Don't take off ur "blindfold" and become like all the ugliness around us. it'll kill u. stay focused on your own shit."
The film takes place in a post-apocalyptic environment, with the synopsis reading:
"When a mysterious force decimates the world's population, only one thing is certain: if you see it, you take your life. Facing the unknown, Malorie finds love, hope and a new beginning only for it to unravel. Now she must flee with her two children down a treacherous river to the one place left that may offer sanctuary. But to survive, they'll have to undertake the perilous two-day journey blindfolded. Academy Award® winner Sandra Bullock leads an all-star cast that includes Trevante Rhodes, with Sarah Paulson, and John Malkovich in BIRD BOX, a compelling new thriller from Academy Award® winner Susanne Bier."
Bird Box has been out on Netflix since Dec. 21. You can watch the trailer below.
Have you seen Bird Box yet? If so, what are your thoughts? Sound off in the comments below.
[envira-gallery id="195377"]