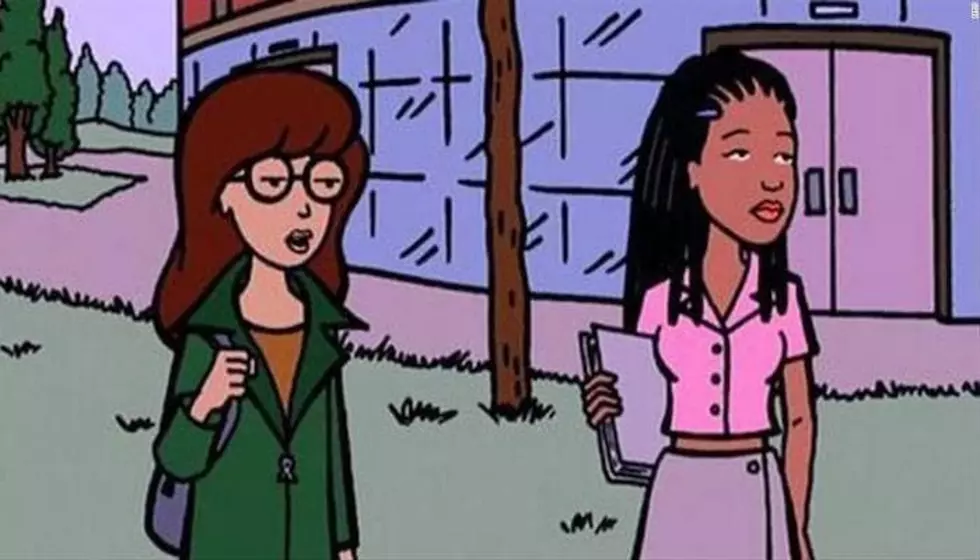 The 'Daria' spin-off series about Jodie is finally happening
[Photo via MTV]
The Daria spin-off series Jodie has been in the works for years, but up until now, the show has been unable to find a network to call home. Now, it is being reported that the animated TV series has been picked up by Comedy Central.
Jodie follows the life of Jodie Landon, Daria's high school friend you may remember from the original MTV series.
Daria aired on MTV from 1997 to 2002. During the show's 70 episodes, viewers saw Landon making her way through Lawndale High as one of Daria's friends. Landon's sarcastic demeanor, intelligence and poise will be portrayed onscreen again in Jodie.
According to the report by The Hollywood Reporter, the adult animated series picks up with Jodie graduating from college and entering the complicated world of adulthood. The series aims to explore the trials and tribulations of a new generation starting their professional careers. In typical fashion, Jodie will satirize workplace culture, Gen Z struggles and social media.
Jodie will also feature themes of empowerment within gender and racial lines and the exploration of both personal and professional issues for a young Black woman.
Comedian Tracee Ellis Ross is the voice of Jodie for this new series. Produced by MTV Studios, the show has Grace Edwards as the series creator and head writer.
At this time, an episode count and release date for Jodie are still unknown.
Daria premiered on MTV back in 1997 and was a spin-off to the Beavis and Butthead franchise. For those looking for some late 90s nostalgia, past seasons of Daria are currently available to stream on Hulu.
Comedy Central has been ramping up its animated series content over the past few years. Currently, the network is home to Bojack Horseman, South Park, King of the Hill and more.
Are you excited about the new Daria spin-off Jodie? Let us know in the comments below.
[envira-gallery id="194728"]