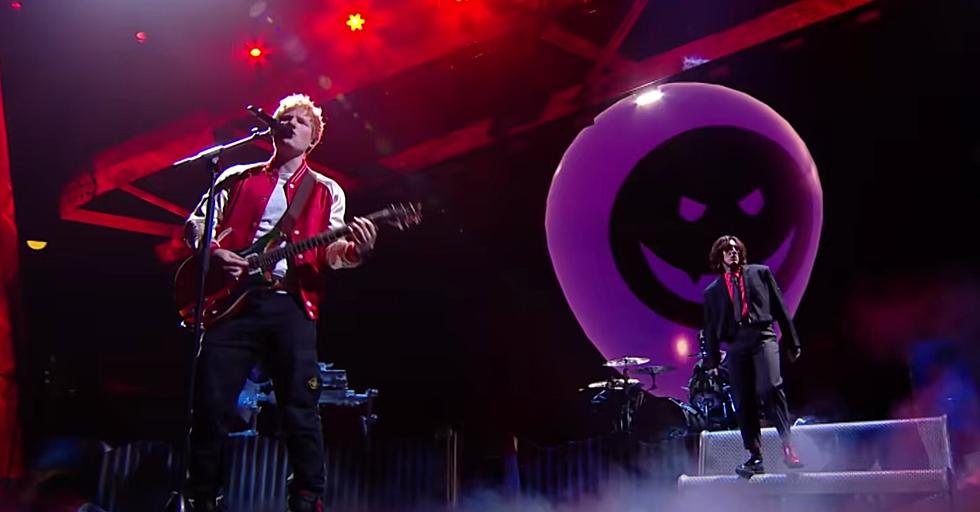 BMTH to collab with Ed Sheeran on new project following BRIT Awards
Bring Me The Horizon are planning a heavy metal project with Ed Sheeran. Yes, you read that correctly.
BMTH and Sheeran rocked the internet when they teamed up for a performance at the BRIT Awards on Tuesday (Feb. 8). The collaborators created a heavier version of Sheeran's "Bad Habits." Now, Sheeran says there's more to come from the team.
Sheeran spoke with the Daily Star (transcript via the List), saying, "We're going to write a song together... Playing with Bring Me The Horizon was a dream. I got in touch with [singer Oli Sykes] and we were going to write together but then the pandemic happened, so we were in touch – I've been a fan for a long time. Oddly enough, that's the kind of music I grew up listening to."
"'Bad Habits' would be a bit of a wet fart if I was just going up there and playing it normally," Sheeran continues. "The song is EDM, and [Bring Me The Horizon have] took it and made it a whole new thing. I was just like, 'You know what, these guitars are going to be great'."
Sheeran also revealed that their collaboration for the BRIT Awards was made from conception to recording in about a week.