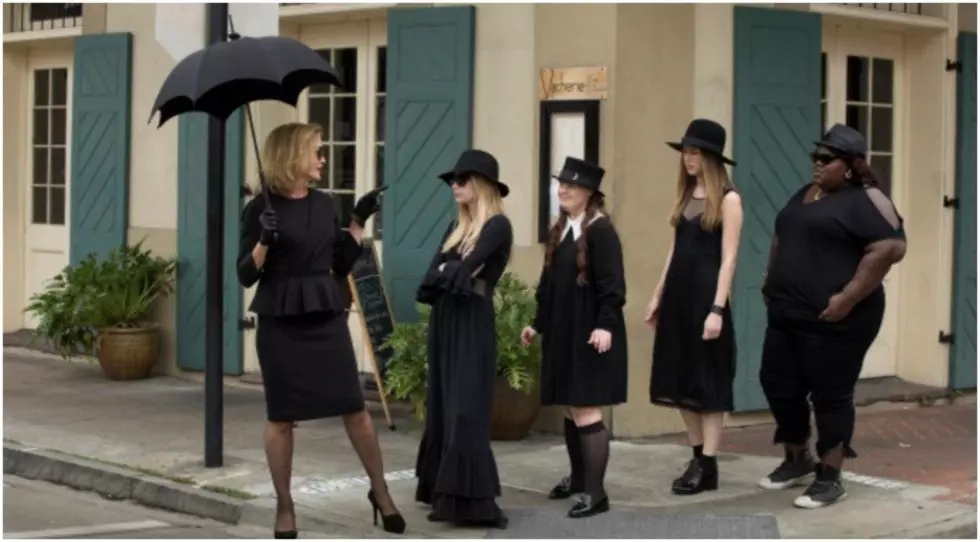 Emma Roberts teases 'American Horror Story' season 8 return
Photo by: 20th Century Fox
New details of American Horror Story's eighth season has arrived and we can't wait to see all of our faves return for this monstrous premiere.
Read more: Watch the horrifying first trailer of 'Conjuring' spinoff 'the Nun'
The show's creator Ryan Murphy recently sat with Entertainment Weekly, teasing that the show will not only see the return of familiar faces, but it will be "unlike" anything fans have ever seen from the show.
"You will see so many fan favorites return that you'll feel like it's the Love Boat," Murphy shares. "It's a very high concept."
Murphy adds, "It's a season, unlike anything we've done because there's a big hook to it. There's a huge thing that happens in episode five."
That "high concept" Murphy's talking about? A crossover between the show's first and third seasons, meaning fans are finally getting that Murder House and Coven crossover.
We also know that Evan Peters, Sarah Paulson, Kathy Bates, Billie Lourd, Joan Collins, Billy Eichner, Cheyenne Jackson, Adina Porter and Leslie Grossman are set to make their return to the show.
Since the confirmation of the stars above, Emma Roberts is also teasing her return to the show. In a video posted to her Instagram, she can be seen wearing all black (which is fitting for her character of Madison Montgomery.)
Watch the Instagram post below:
While the other Coven witches haven't been confirmed, in a since-deleted tweet from Murphy, all of the witches have been asked to reprise their role. Of course, we're not entirely sure what that will mean for Taissa Farmiga, who played characters in both Coven and Murder House.
Either way, we're beyond excited to see what this new season brings.
Are you excited for the new season of American Horror Story? Let us know in the comments below!
Watch more: Blood, Guts and Golden Showers THE BEST EVER: Horror Movie