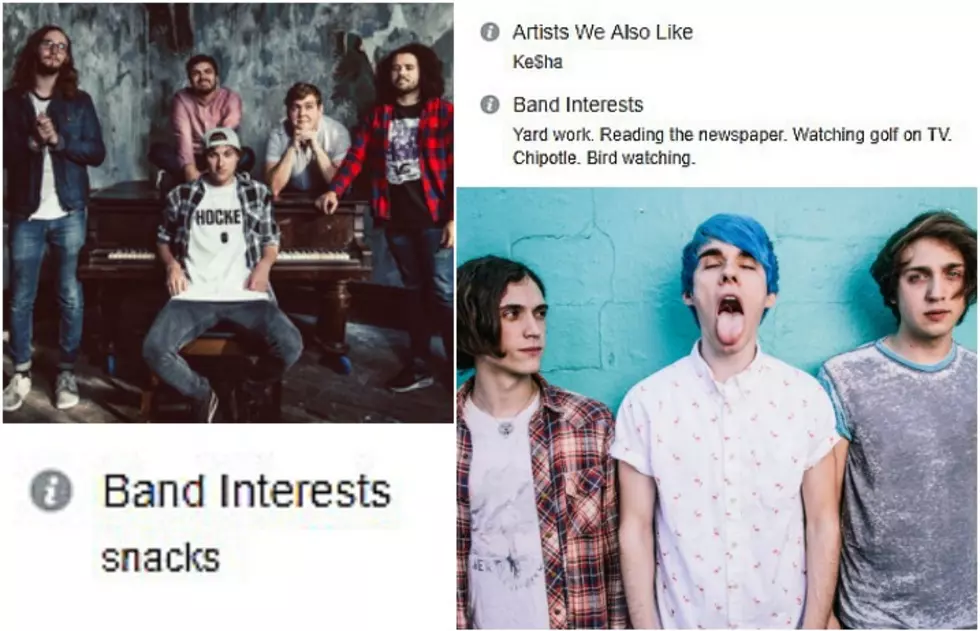 Hilarious band bios that win the internet
As a band trying to pull in new fans, your bio can either make or break you. Some bands go for the more serious route, giving in-depth explanations to their history and their sound. Then there's bands like Waterparks and State Champs, who use their social media platforms to relate to their fans on a personal level-while totally winning the internet.
Check out these hilarious band bios below!
Read more: 11 tours and festivals you might not know about-but definitely need to check out
A bio that's short, sweet and straight to the point.
Good to know, guys. And let's not forget their interests section, which might be the most relatable thing we've ever read.
A look at the (very) brief history of Sleep On It.
And their interests?
In case you were wondering what Neck Deep likes to do, just check out their Twitter bio.
When someone asks you what your goal is in life...
We could be wrong, but we think these guys might be doing it backwards. 
Read more: 10 up-coming artists who pack an emotional punch 
We think everyone can relate to Microwave's band interests.