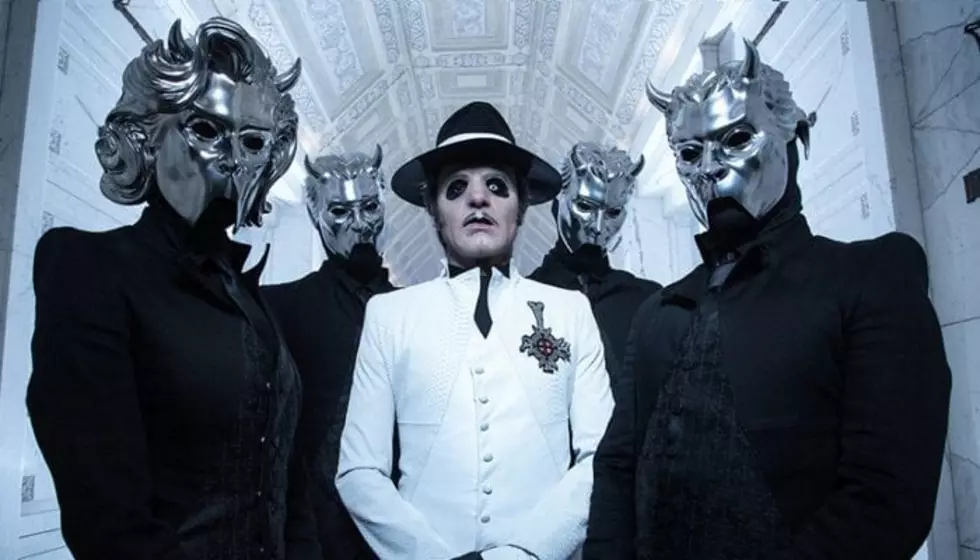 Ghost's Cardinal Copia persona may do two album cycles
[Photo by: Mikael Eriksson]
Ghost frontman Tobias Forge has brought to life many onstage personas. Each character Forge has created typically lasts for one album cycle, or at least undergoes some kind of change for their next phase. Now, it looks like the current Cardinal Copia may do what no other persona has done before.
Could we see Cardinal Copia on a second album cycle?
Tobias Forge sat down with Australia's The Music podcast to discuss the future of his latest persona.
"I have a vague idea of what's in store. It's gonna change over the years, to whatever extent we'll be around. Right now, if everything goes according to plan, we're hoping for Cardi to be strong enough and cool enough to possibly do something that none of the previous ones have done, and that's basically to do two cycles," he shares.
"Which I just find interesting, because each of the other ones you've sort of met when they've already accomplished their thing — they're already accomplished; there's no story — whereas this time around he's presented very al dente; a little bit of chewing resistance. Not even I liked him to begin with. But now I can't wait to see him hopefully accomplish these things and I really look forward to possibly seeing him in the skull paint and real papal attire."
Each of Ghost's first three LPs have a different version of Papa, with Cardinal Copia taking over just before the release of their fourth studio album, Prequelle.
You can listen to the full interview, below.
Back in December, Ghost revealed in an interview with Loudwire, that fans will have to wait for quite some time for a follow-up to Prequelle, where he shared that the band won't be putting out any new music until 2020.
The reason? They've got so much going on it 2019 tour-wise, that adding an album might be pushing their time limits:
"From our perspective, at least, 2019 is already over," Forge said. "That year is already done…That doesn't limit me from writing or starting the steps, but when it comes to having a consecutive three month's studio time, there is no such time in 2019. That will happen, probably, spring 2020. Then you have to add like three months of waiting between recording and releasing."
Would you like to see Cardinal Copia stick around for one more album cycle? Sound off in the comments below!
[envira-gallery id="194744"]