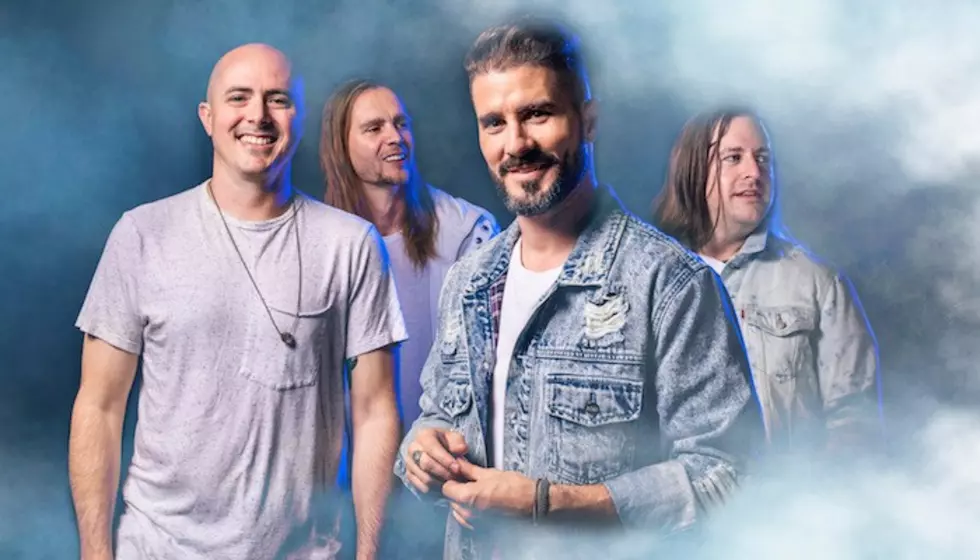 Greek Fire (ex-Story Of The Year) share their "True Colors"—watch
Today Greek Fire, the band featuring frontman/guitarist Moon (ex-Story Of The Year, Goldfinger), guitarist Chris Hobbs, bassist Mark Joseph Roth and drummer Johnny Venus, premiere the video for their cover of "True Colors." The song was a hit for Cyndi Lauper in 1986 and was also remade by Phil Collins in 1998.
The track appears on the band's latest album, Broken, which was released this past July. The song is a tribute to Matt Amelung, a close friend of the band who worked with them on their previous releases Deus Ex Machina and Lost before his passing from a rare form of brain cancer earlier this summer.
"This is such a cool and special song to our band," Moon says about the clip. "Our great friend and producer Matt Amelung just passed away weeks ago, and this was a song he and I did together. A fan of ours was supporting our previous record through a crowdfunding campaign and asked us to do this song acoustically. So Matt and I thought it'd be a super-fun song to approach like a movie in the studio.
"We completely ran with it after I explained to him that I would love to blend both Cyndi's and Phil Collins' versions of it over a layer that reflected a sort of futuristic, gray-colored movie soundtrack vibe to the music. I started with the idea of the piano sounding like a kids toy, and we were off. We did the track in a day, and Matt completely slayed the mix. We had such fun with it that when we turned to each other, we knew it would go on an album. 
"When it was video time, I explained some concepts involving background colors to the directors Jordan Phoenix and Ben Vogelsang, and they too nailed the vision," Valjean continues. "In under six hours, we had a video with spectacular results from the band and the actors. It was a perfect result to hard work paying off in really fun ways. Huge shout to our fans for knowing us so well and suggesting songs that are truly fun for us to be a part of. We miss you so much, Matt."
Check out "True Colors" below and stream Broken here.