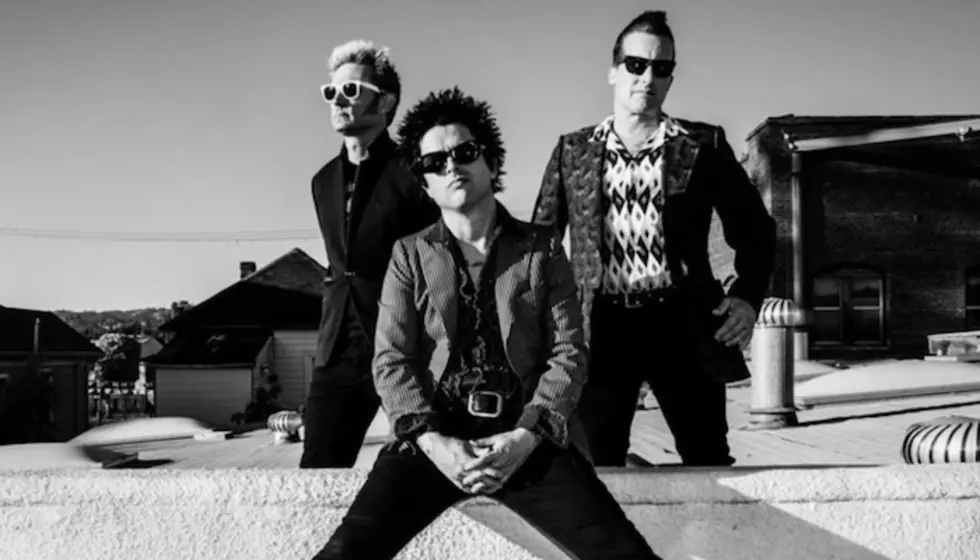 Green Day tease fans with unusual rehearsal pics after denying new song
[Photo via Spotify]
Green Day appear to be teasing something after the band members each poster a cryptic photo of a bull's head. 
Recently, the band broke our hearts when they shut down rumors that a new song was coming. 
To backtrack, recently, on the Kerrang! Radio show "Breakfast with Sophie K.," an announcement was made that a new song from the band was coming with a date. 
Sadly the report wasn't accurate. Kerrang! updated their statement, saying that new music from the band isn't planned for the near future.
When asked about the rumor, Green Day's representatives shot down the announcement that a new track was on the way.
"Definitely no Green Day single any time soon," they say.
Now, the band are teasing us on Instagram with something strange. Each member posted an image of a bull's head followed with a photo of a band member in rehearsal. You can see the posts below. 
 

View this post on Instagram

 
 

View this post on Instagram

 
 

View this post on Instagram

 
Many fans in the comments are hoping that even though the band shut down the idea, that it means that new music is coming. Some people also hope it means a tour to celebrate the 25th anniversary of Dookie was coming. 
It's hard to blame fans for being anxious when it comes to new Green Day music, but don't lose hope. Last December, we learned that new Green Day tunes might be coming this year. 
Billie Joe Armstrong previously confirmed that they'd be releasing new music following 2016's Revolution Radio. 
During an Instagram live, many Green Day fans noticed Billie Joe himself had chimed in on the conversation.
 

View this post on Instagram

 
Despite the lack of news on a follow-up to Revolution Radio, the minds behind GD have been busy with projects of their own.
Armstrong's side project, the Longshot, just finished a tour where they were apparently feeling nostalgic because they covered Green Day songs at the shows.
The band's tour was very intimate. The setlist featured songs from their Love Is For Losers album, as well as several surprises.
The Longshot stuck solely to the 2012 trio Uno! Dos! And Tre! They performed "Stay The Night" "Fell For You" and "Missing You" in Oakland on June 7 and 8.
The band also covered "As Tears Go By" by The Rolling Stones' at the shows.
What do you think Green Day could be teasing with the cryptic posts? Sound off in the comments down below!
[envira-gallery id="194728"]