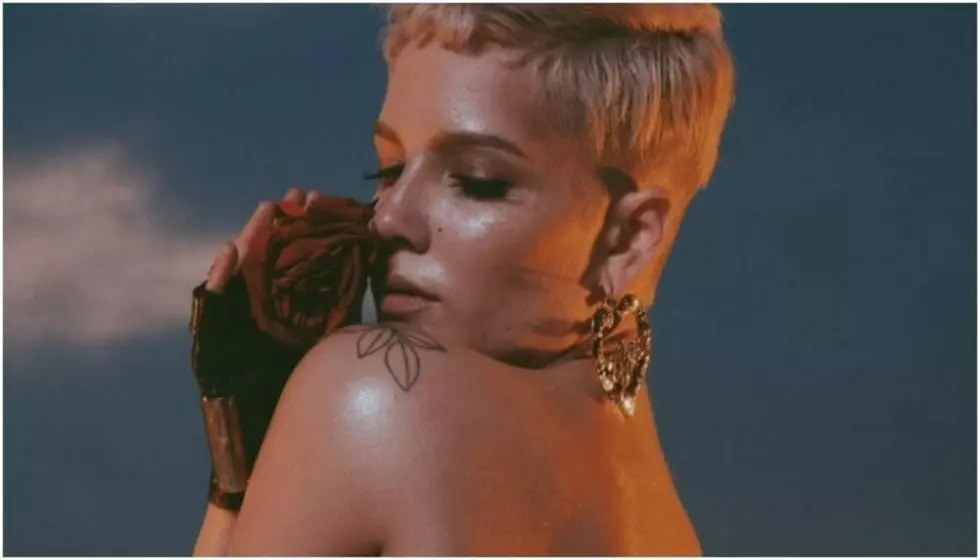 Halsey wipes social media, sparks new era speculation
Following her stunning BBMA performance with BTS, it appears as though Halsey may be changing gears. Last evening, the artist started blacking out her Instagram and Twitter.
As her Instagram appears now, Halsey's feed just shows three completely black pictures. As for Twitter, the artist made six separate posts of a blacked-out photos. Additionally, Halsey also changed her avi to solid black on both platforms. You can check it out for yourself below.
However, the changed Instagram format isn't the only thing that's been putting fans in a confused state. On her Instagram story, Halsey posted some sentimental words about her BBMA performance and her journey with "Without Me."
While Halsey says the BBMAs were the last televised performance of "Without Me," she shares that last night was the "most fun" she's ever had onstage.
"The BBMAs are over and I'm really sad because I'm gonna miss my friends and because this was the last TV performance of "Without Me," Halsey says. "I just wanted to say thank you so much to my fans for supporting 'Without Me' and putting me in a position to perform it nine months after it came out. And I want to thank the army for being so accepting and amazing during this collaboration. And tonight was the most fun I've ever had onstage. And I'm just really happy—happy tears. Thank you guys."
You can check out what fans have to say about Halsey's social media purge, along with their theories about what is to come, below.
BBMAs
What do you think Halsey is communicating? Let us know in the comments below.
[envira-gallery id="194356"]