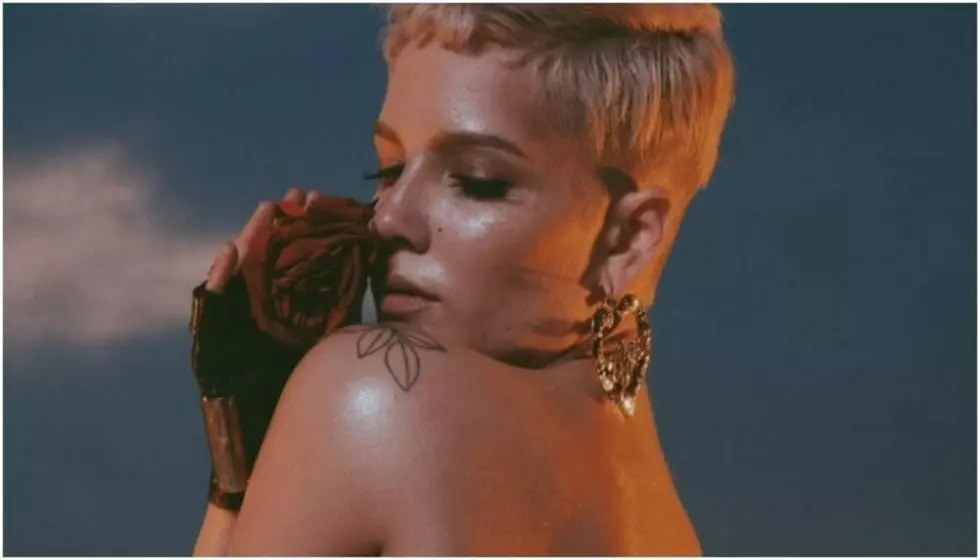 Halsey shares powerful message on party culture, self-fulfillment
Halsey recently shared her thoughts about her recent growth. On Twitter, the musician cites her rough past with party culture. Additionally, she enlightens her fans by saying her dedication to change has helped her on the path to a happier life.
While she isn't judging anyone for their decisions, she says making the choice to focus her energy elsewhere has made a positive impact on her wellbeing.
"There's so much more to life than going out every night," Halsey says in a tweet. "I'd choose to be friendless, healthy, and creating everyday over wasting it all away for nothing, any day. If you're a fan and you noticed this change in me in the past 8 / 9 months or so, know it's not accidental."
Additionally, Halsey talks about how much enjoyment she gets from seeing fans when she plays a live show. The singer notes she feels much more fulfilled when doing that, than when engaging in a party scene.
In other growth-related news, Halsey recently shared a photo of herself from her first ever tour and compared it to her now sold out arenas. 
Earlier this week, Halsey revealed her next album would be released next year. Additionally, the singer shared some insight about the writing process behind it.
"Writing this album has been a lesson in forgiving myself," Halsey says. "In being proud of myself and kind to myself despite how much this world is designed to make you hate yourself. I hope when it's finally in your hands it brings you that same peace. It's not a quiet peace. It's a loud one."
What have you done, or what do you plan to do, to grow this year? Let us know in the comments below.
[envira-gallery id="194356"]