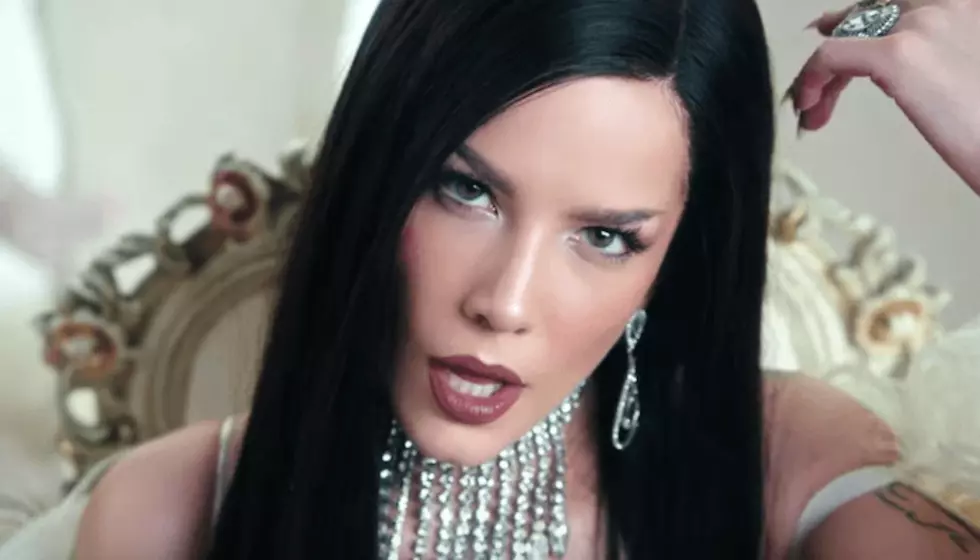 Halsey teases 'Manic' album title by live streaming herself painting
[Photo via YouTube]
We're very excited about the upcoming Halsey record and it looks like we're getting some more details on the release now.
The singer made a post on her social media today that suggests her third album will be called (Manic).
The site links to a live video premiere for her highly anticipated track "Graveyard" which is set to drop tomorrow (September 13).
For the remaining time before the video drops, Halsey is letting fans have a sneak peek at her creative process with painting.
Check it out in the player below.
Some fans at Rihanna's Savage x Fenty show the other night got a special treat from Halsey with the live debut of "Graveyard."
According to Billboard, she sang the track "from atop one of the higher structures in the show's set before making her way down the stairs. Once at the bottom, she engaged in a passionate dance as a three-piece band — whose members played acoustic guitar, drums and synthpad — played off to the side."
Rihanna's entire show won't be available to stream until September 20 via Amazon Prime Video and no one was able to sneak a video as RiRi apparently had a strict no-phone policy.
Are you excited for the new Halsey album and song? Let us know your thoughts in the comments below.
[envira-gallery id="217198"]