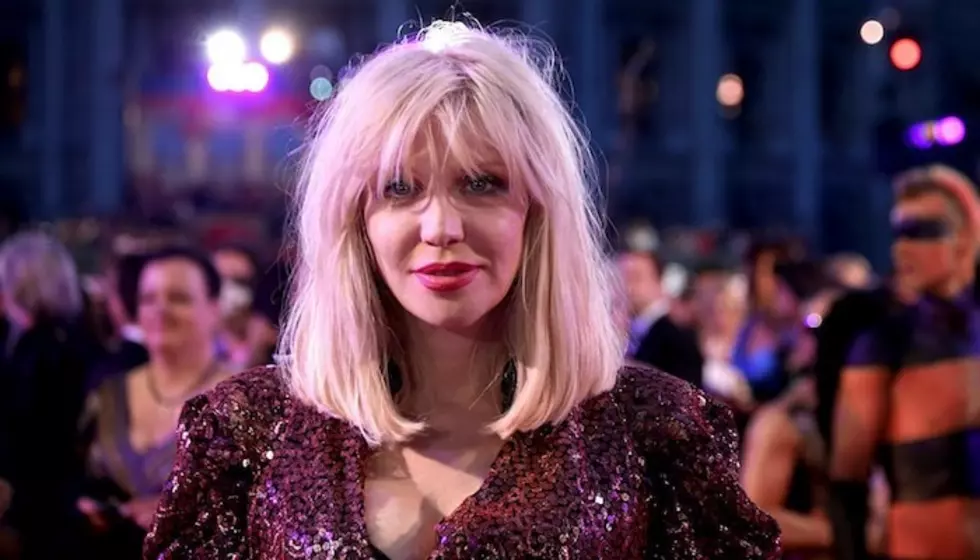 Here's why Courtney Love is being honest about at-home COVID-19 tests
[Photo by Manfred Werner via Wikimedia Commons]
Courtney Love is taking a stand against the inequality the world is facing in terms of access to at-home coronavirus tests.
The Hole frontwoman has revealed that she and her "wealthy friends" have had access to convenient at-home COVID-19 testing for months. Now, she is calling for a change.
For many individuals, getting coronavirus tested means waiting in long lines before getting a swab uncomfortably shoved up your nose. However, a small percentage of people in the world do have access to these convenient at-home coronavirus testing kits.
Last month, Elon Musk revealed that he had access to multiple rapid COVID-19 tests, a privilege a lot of individuals don't have. Of course, the Tesla CEO then began to question the effectiveness of the tests, earning him the now-viral nickname "Space Karen."
As it turns out, a lot of wealthy individuals have had access to these at-home coronavirus tests for months. This week, Courtney Love revealed that she has been receiving these testing kits for the past six months.
Currently, the Hole singer calls both the United States and England home, two countries that have seen a rapid increase in positive coronavirus cases recently. Now more than ever, Love sees the importance of having these at-home coronavirus tests. However, she doesn't understand why everyone doesn't have access to the testing kits.
"I'm posting my Covid (and antibody both.) test because I've never been great at this 1 percenter shit," she says on Instagram. "I love myself some fine living, but in the end I bleed liberal. [I] wish I didn't sometimes, maybe it's not liberal, maybe it's humanist… I have and many of my wealthy friends have had access to Covid test kits, for over 6 months."
Since Love receives more at-home coronavirus tests than she needs, she often gives boxes of them away to other people.
"Every time I give people without the same money or access as me a box of 20 I get furious that these are not available at every Tesco and at every 7/11 in both of my countries (and globally too) for 5 bucks or even 20," she says.
London has currently gone back into a full lockdown as a new variant of coronavirus spreads across the U.K. and various parts of Europe. Many researchers believe this new variant is more contagious than the first, making it easier than ever for people to catch it. Due to this, Love believes access to these at-home testing kits is very important.
"With this new strain of Covid-19, 70 percent more 'catchy' than the last, we all need this testing capacity more than ever," she says. "ALL OF US. ALL OF US!!! If testing ( the above tests for antibodies too. ) especially the newer tests ( roche ) that can detect covid antigen in you within 15 minutes, were made available and cheap, people would still make tons of money and ? This sh*t would be curbed. Billions and maybe trillions in world economy could be saved."
Love goes on to say that she has always been uncomfortable with her own "elitism." As a result, she decided to share how long she's had access to these at-home tests despite the backlash she may receive. In the end, she believes everyone deserves to have at-home COVID-19 tests no matter who they are.
"So … maybe I'll get tossed out of the 'club' for posting this," she continues. "But I've never been all that comfortable with my own elitism, especially in the area of public health. You ALL DESERVE TO HAVE A BOX OF TESTS IN YOUR FRIDGE! I keep asking why the f*ck you dont ? That's all I have to say on it now. I feel less dirty and my conscience more clear to post this. Though I'm scared to as well."
 

View this post on Instagram

 
What are your reactions to Courtney Love's stance on access to at-home COVID-19 testing? Do you think everyone should have access to it? Let us know in the comments below.