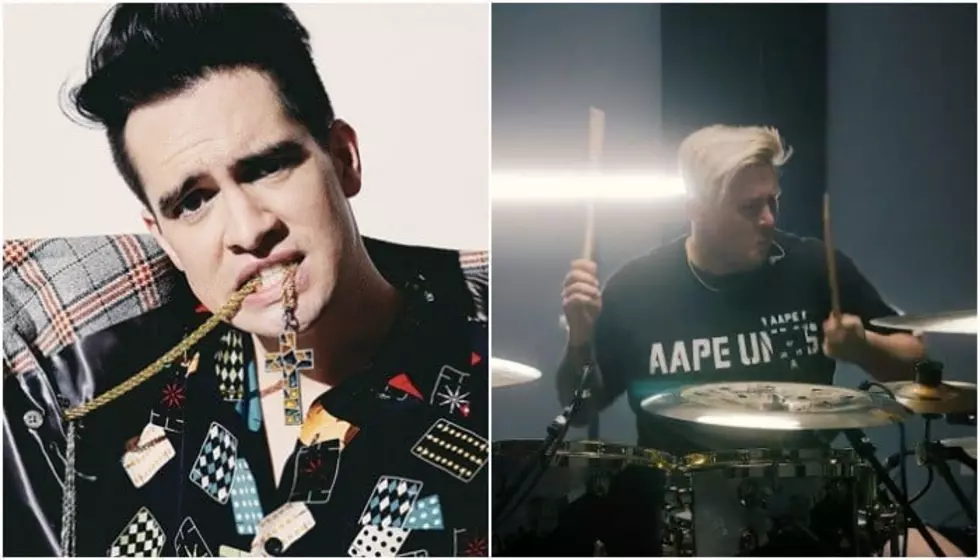 This drum cover of P!ATD's "High Hopes" will blow your mind
[Photos by: Panic! At The Disco/Jonathan Weiner, Cody Ash/YouTube]
The drummer for New York rock band Sylar has recently uploaded an absolutely killer drum cover of Panic! At The Disco's "High Hopes."
Cody Ash's percussion work perfectly highlights the song's driving beat while giving it a special twist.
With Ash's recent upload, he says that he will be uploading regular content to his YouTube channel soon. Let's hope we get to see even more awesome drum covers in addition to new Sylar material. You can watch the entire cover below.
While this drum cover is next-level, this isn't the first time Sylar have adopted interesting new angles. On a recent episode of APTV, Sylar frontman Jayden Panesso says that the band fulling embraced rap on the band's 2018 release Seasons.
As for "High Hopes," the song is the first track to surpass Panic! At The Disco's banger "I Write Sins, Not Tragedies." "High Hopes" peaked at number four on the Billboard Hot 100 just a few weeks ago.
That said, the buzz surrounding Panic! At The Disco's "High Hopes" doesn't seem to be dying anytime soon. Recently, fans may have found the building's shooting location in Los Angeles. Thanks to Google Maps and a relentless Reddit detective, the address of the location seems to be 843 S Flower Street, Los Angeles, California.
You can watch the video for the track below.
What do you think of this killer drum cover of "High Hopes?" Sound off in the comments below.
[envira-gallery id="194948"]