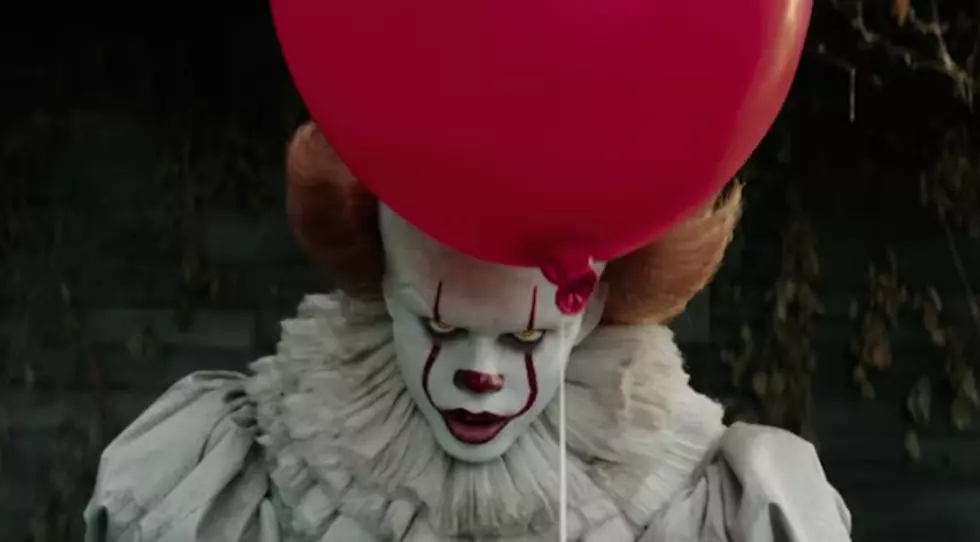 'IT' star announces start of 'Chapter Two' filming on Instagram
Photo via Youtube/FilmSelect Trailer
We're beyond excited to return to Derry, Maine, and it looks like we don't have to wait too much longer before we get to see our favorite dancing clown again.
Read more: Bill Skarsgard says 'IT: Chapter Two' will be a "Different experience" than the original
We know that the forthcoming horror flick is set to make its theatrical debut Sept. 6 of next year, and it looks as though filming for Andy Muschietti's IT: Chapter Two is officially underway.
James McAvoy, who's playing the adult version of Bill Denbrough, confirmed the news in a new Instagram post. Check it out below!
It: Chapter Two, set to be directed by Muschietti, will see the adult version of the Losers' Club return to Derry, Maine, 27 years later to face Pennywise once again.
While details have been slowly coming, we recently found out that the film officially found its adult version of the Losers' Club.
Jessica Chastain is set to play Beverly Marsh, James McAvoy will play Bill Denbrough, Bill Hader will take on the role of Richie Tozier, James Ransone will be Eddie Kaspbrak, Jay Ryan will play Ben Hanscom and Andy Bean will play Stan Uris and Isaiah Mustafa will play Mike Hanlon.
While the film will focus on the adult version of the club, that doesn't mean the kids from the first film won't make an appearance. As previously reported, the kids from the first film will appear in flashbacks during the sequel.
In addition to the new and old versions of the club appearing in the film, we also know that Bill Skarsgård will be coming back to eat the children, uhm, adults, of the Loser's Club.
It: Chapter 2, based on the Stephen King novel, will be in theaters Sept. 6, 2019.
Watch more: Blood, Guts and Golden Showers THE BEST EVER: Horror Movie