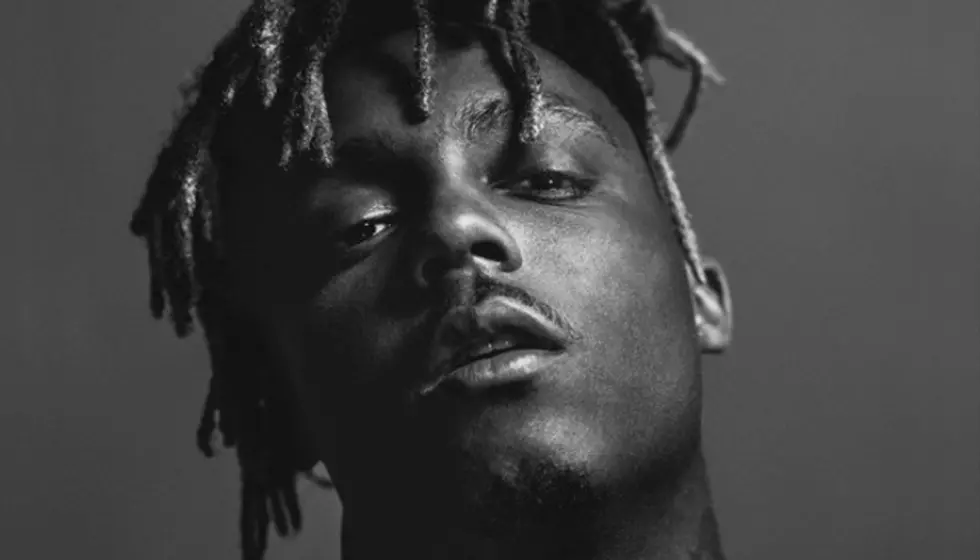 Juice WRLD reportedly has thousands of unreleased tracks in his catalog
[Photo via Spotify]
As we know, Juice WRLD tragically passed away last month at the young age of 21. Following the official autopsy report, his family and friends released a statement thanking fans and discussing future plans for music releases. Now, it has come to light that Juice WRLD may have as many as 2,000 unreleased tracks.
On Jan, 22, officials ruled that Juice WRLD or Anthony Jarad Higgins, "died as a result of oxycodone and codeine toxicity. They also ruled that the overdose was accidental. The first autopsy conducted had come up inconclusive.
The world is still mourning the untimely loss of Anthony Jarad Higgins. The young sensation was beloved by music fans for his talent and charisma. Last week, his family and team at Grade A  issued a statement about Juice WRLD and their plans on continuing his legacy.
"From the bottom of our hearts we want to thank each and every one of you for your undivided adoration and love for Juice," they began. "You guys meant the entire world to Juice and by listening to his music, watching his videos and sharing your stories about him, you are keeping his memory alive forever. We plan to honor Juice's talents, his spirit, and the love he felt for his fans by sharing unreleased music and other projects that he was passionately in the process of developing. There will be a public tribute in Chicago, details will be shared soon." 
Now, according to TMZ, it is believed that Juice WRLD has up to 2,000 unreleased songs in his catalog. Sources also say that ideas are being floated around on what to do with Juice WRLD's songs. They're discussing ways to pay tribute to his work that could include a posthumous album or other musical endeavors.  How could someone so young have so many songs in their backlog? Well, according to sources talking to TMZ, "he didn't do much besides ride his dirt bike and record music"
Last week, 26 of Higgins' songs were leaked online but were quickly wiped from the internet by his team. A report indicates that the leak was possible due to a hard drive that Juice WRLD liked to use at his studio.
Juice WRLD rose to recognition with breakout single "Lucid Dreams" in 2018, a track first released on SoundCloud in 2017. It debuted at No. 74 on the Billboard Hot 100 and peaked at No. 2. "Lucid Dreams" later appeared on his debut album Goodbye & Good Riddance, which released in May 2018.
The track is currently the basis of a lawsuit filed by Yellowcard regarding copyright infringement, which the band says they were "torn" over continuing after his death.
Another star rapper Mac Miller also tragically passed in 2018. A posthumous album titled Circles was just released on Jan. 17 which sits at No. 3 atop the Billboard 200. A posthumous juice WRLD album might be just what his fans need to help grieve the young star.
[envira-gallery id="197439"]