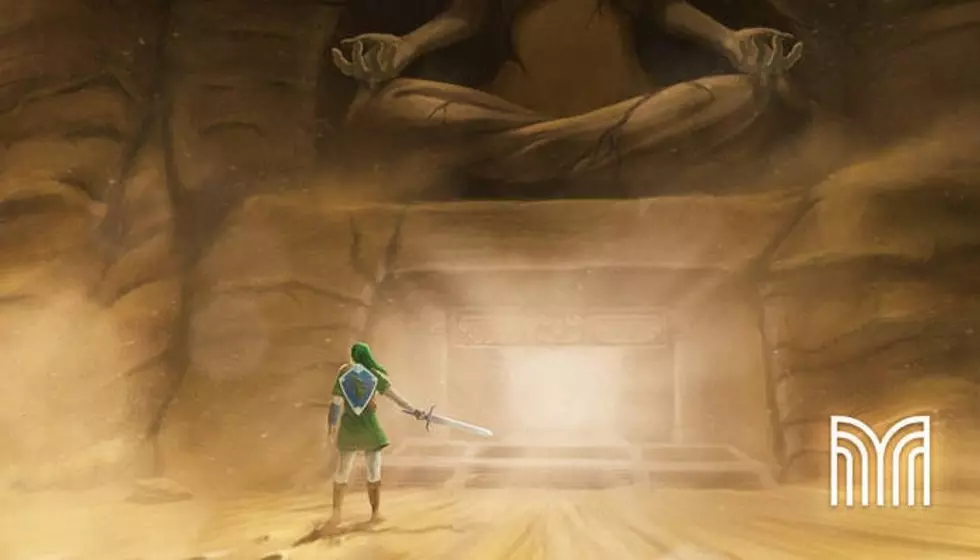 Now you can headbang to 'The Legend of Zelda' soundtrack
[Photo by: Ro Panuganti/bandcamp]
Move aside 8-bit, The Legend of Zelda's Ocarina of Time soundtrack is getting a prog-metal twist thanks to a new tribute record called The Temples.
Read more: Watch Avenged Sevenfold perform video game medley with an orchestra
Created by home-studio guitarist and musician Ro Panuganti, The Temples features all eight tracks from the classic 1998 video game.
The atmospheric songs are all instrumental, yet add in those rock and metal elements that would encourage some epic moshing.
As described by Panuganti, the record is "fueled by environment, ambiance, and courage in the darkest of fights."
"[It chronicles] the story of a heroic protagonist" and "traverses sacred locales [and] visceral battles, [while incorporating] Eastern and Indian tones across its modern metal foundation."
Check out the album's opener, "In Time," below:
The Temples is available on bandcamp, Spotify, and iTunes. Check out the tracklist here:
1. "In Time"
2. "In Forest"
3. "In Fire"
4. "Ice Interlude"
5. "In Shadow"
6. "In Spirit"
7. "In Evil"
8. "In Courage"
What do you think of these Ocarina of Time covers? Sound off in the comments!
Watch more: 15 NEON POP PUNK Classics You NEED To Know