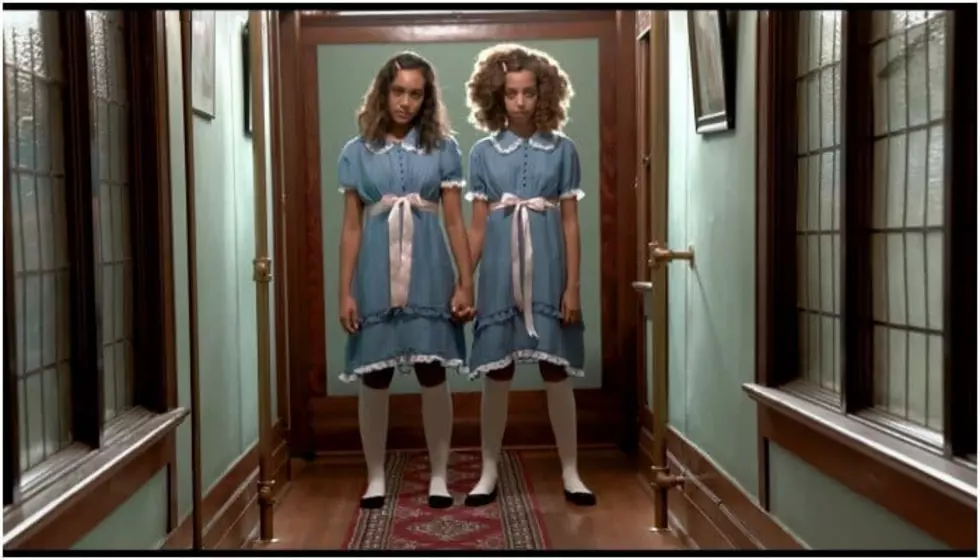 Lush take inspiration from horror classics for Halloween collection promo
[Photo by: Lush/Youtube]
Lush has officially unveiled its Halloween collection, and to celebrate, the brand created amazing horror movie spoofs to promote the new line.
Read more: Lush teases holiday line, and they're going all in on waste-free products
Lush recently launched its long-awaited, limited edition Halloween line for fans to get their hands on, and while we've been dying over the Monster's Ball bath bomb and the Sparkly Pumpkin bubble bar, the company gave us something else to be excited for.
As we know, companies love promoting their products, but Lush took it to a whole other level for their Halloween line by dropping four horror movie-related promotional videos for the collection.
Yeah, you read that right.
Dropped today, the company has shared some fun, and seriously creepy, promotional spoofs for the line. The Lush spoofs have taken inspiration from the likes of Scream, the Blair Witch Project, Psycho, and the Shining...we seriously can't get enough.
What's more? The promotional videos also star some familiar faces: Sydney Park, who you might have seen on the Walking Dead, and Hayley Law, who you can catch on everyone's favorite teen drama, Riverdale.
Check out the promotional videos below and let us know what one is your favorite!
First, we have Cream, a dazzling take on Wes Craven's classic horror flick, Scream.
Then, the company decided to share Shyco, a take on Alfred Hitchcock's 1960 film, Psycho.
Following the horrifying twist of Shyco, we have the Hair Witch Project, which takes some major inspiration from the Blaire Witch Project.
Lastly, the company posted a horrifying rendition of the Shining with their creepy video called the Lushing...like, it's seriously creepy.
Lush's Halloween collection is out now!
Like other Lush products, the Halloween line is cruelty-free and entirely vegan. All the glitter used in the product is plastic-free and handmade with fresh ingredients.
What promotional video was your favorite and what Halloween piece are you most excited about trying? Let us know in the comments below!