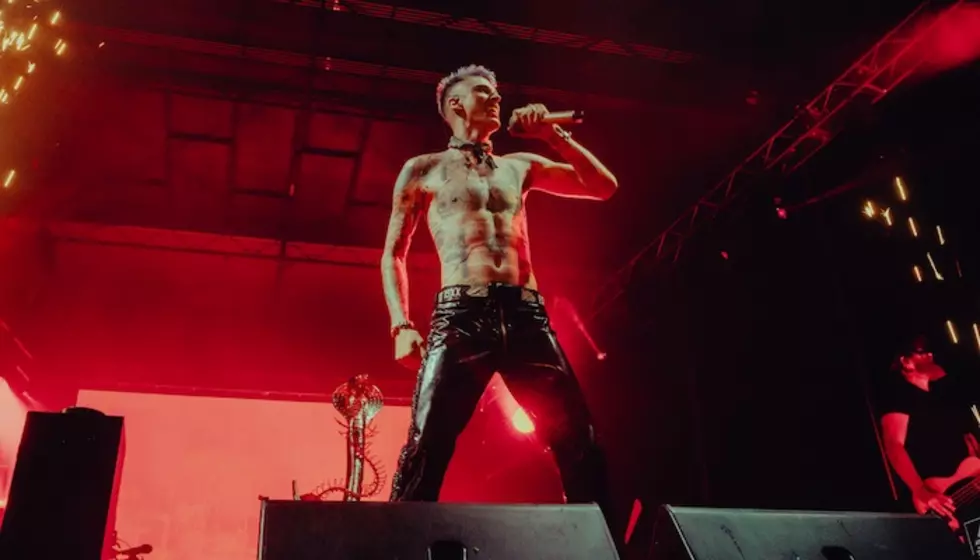 MGK wants Fronz, the Used on his Travis Barker-produced pop-punk LP
[Photo by: Chris Goody]
Machine Gun Kelly has made quite a name for himself within hip-hop but it looks like the musician is planning to double down on his rock-leaning tracks with a pop-punk album.
In an interview with Zane Lowe, the rapper reveals he is working on a pop-punk project with Travis Barker alongside YUNGBLUD, blackbear, Trippie Redd and Young Thug, while he hopes to get Fronz from Attila and Bert McCracken from the Used.
Following his latest song, "why are you here," Machine Gun Kelly is diving further into rock-based music heading into 2020.
He states he has at least two more features he would like on the record, saying "I want to get my homie Fronz from that band Attila on there. I think it would be really cool to get Bert McCracken from the Used on there."
In case you haven't checked out that track, listen in the player below.
Speaking with Lowe, he reveals more details about the project including confirmed features and the two artists he's hoping to get on the album.
He also spoke on Juice Wrld and the influence he's had bringing pop-punk into the hip-hop world for a new generation of fans who didn't grow up with the same level of popularity for the genre.
"All of the hip-hop melodies are so pop-punk right now, it's awesome. Rest in peace but Juice Wrld was a huge influence on the new generation as well who maybe don't know the pop-punk origins that it's coming from," says Kelly.
You can watch the entire interview in the player below.
Are you excited about a pop-punk album from Machine Gun Kelly? Let us know your thoughts in the comments below.
[envira-gallery id="218747"]