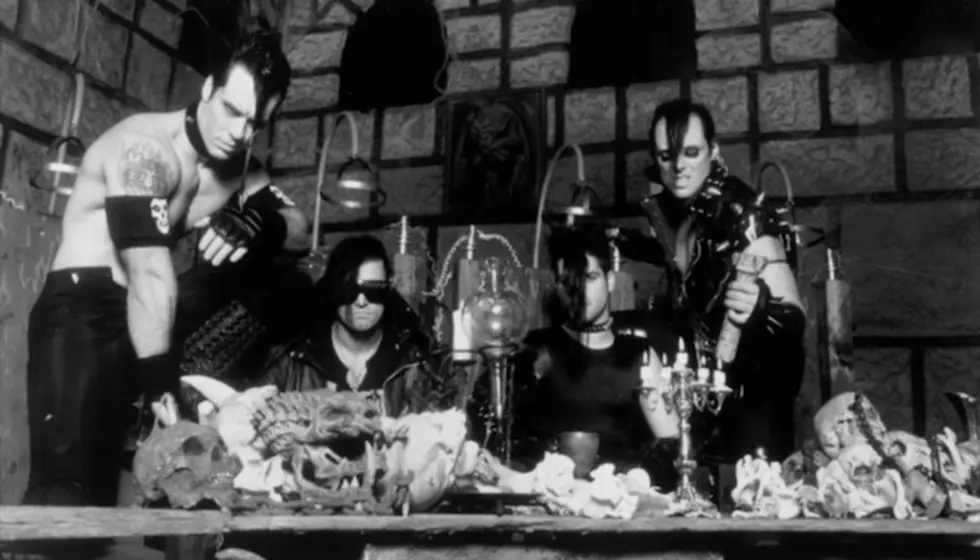 Misfits New York City show confirmed by Danzig as last reunion set
[Photo via Spotify]
Ever since they started playing reunion shows, fans have wondered how long the original Misfits would be performing and it looks like Glenn Danzig has confirmed the end.
The band's show at Madison Square Garden in New York City on October 19 will be the band's final one together before they go their separate ways.
To backtrack, original Misfits frontman Danzig and bassist Jerry Only have been feuding over the band's merchandising and name rights since the '90s.
The most recent action in this battle began with Danzig suing Only in 2014, claiming he wasn't getting a fair share of the band's merch profits. At the end what started as a heated argument ended as an agreement to bring back the original Misfits for a 40-year anniversary string of shows.
Metalsucks outlined the issues around the band's breakup, finding a clause in the settlement stating how many sets they agreed upon for the reunion.
"The parties agree to perform no fewer than ten (10) Misfits reunion shows to coincide with the 40th anniversary of the band," the settlement reads.
They then booked their show at Madison Square Garden for Oct 19 as a special Halloween set revealing Rancid and the Damned as support acts.
The band revealed a pic of their legendary skull logo on a screen outside of MSG. LiveNation also shared their own teaser, laying the skull over an orange-lit New York skyline.
Now, in a red carpet interview with Bionic Buzz at the Hollywood premiere of Rob Zombie's new film 3 From Hell, Danzig was asked about future Misfits shows and answered: "no more Misfits shows except MSG."
Tickets are still available for the final show and can be purchased here.
What do you think of the end of the original Misfits being confirmed by Danzig? Let us know in the comments below.
[envira-gallery id="197607"]