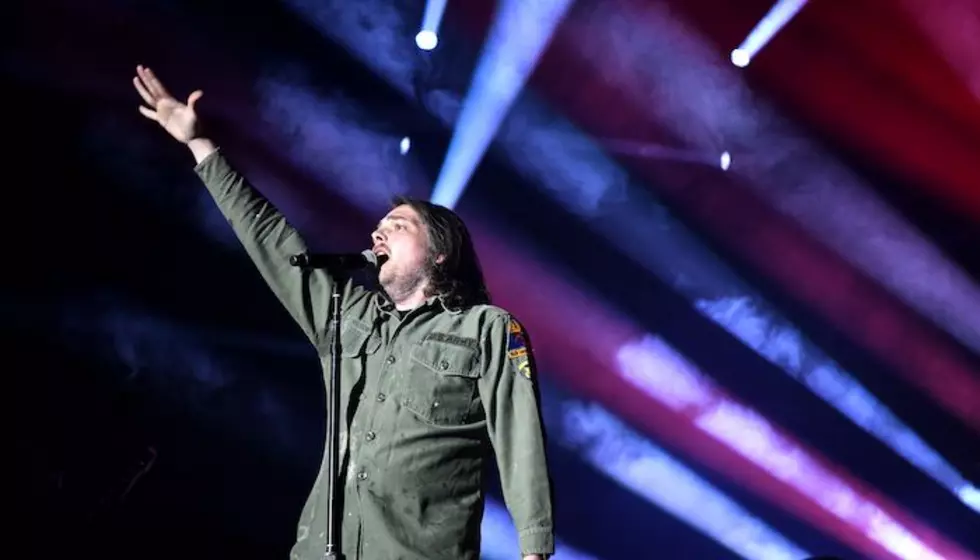 My Chemical Romance rumored for Coachella performance
[Photo by: Mark Beemer]
According to a report from Consequence Of Sound, My Chemical Romance will be performing at next year's Coachella music festival.
The publication is saying industry sources are telling them the band will join the lineup which is also said to include headliners Rage Against The Machine, Frank Ocean, Travis Scott and more.
Other acts that will reportedly be performing include Radiohead frontman Thom Yorke, Lana Del Rey, and Australian electronic artist Flume.
Rage Against The Machine previously confirmed themselves as playing when their reunion became public back in November. The Instagram post the band made included the Coachella dates along with a small handful of other shows.
Frank Ocean and Travis Scott have both previously played the high-profile festival in 2012 and 2017, respectively, but this will mark the first time they've ever had a headliner spot.
My Chemical Romance on the other hand, have never played the festival. Although Consequence Of Sound are reporting this as their first confirmed North American date aside from the first reunion show back, the band have not commented at all regarding a Coachella show.
The festival returns for its 21st edition on April 10-12 and April 17-19 2020 at the Empire Polo Club in Indio, California. The festival typically reveals the official lineup in January with tickets going on sale shortly after.
As of now, My Chemical Romance will perform two shows at Download Festival in Australia. They'll be hitting up both Sydney and Melbourne on March 20 and March 21 respectively.
They're also playing a one-off set in New Zealand with Jimmy Eat World and Download Japan shortly after. You can find more about those dates here.
Are you excited about My Chemical Romance's potential Coachella 2020 performance? Let us know in the comments below.
[envira-gallery id="199143"]