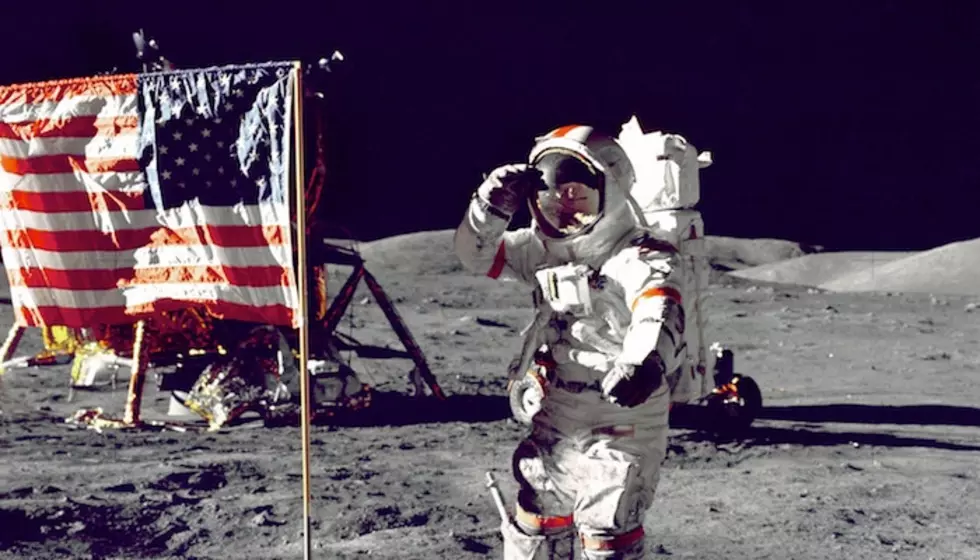 NASA wants your favorite "moon tunes" for their astronauts' playlist
[Photo via Unsplash/NASA]
Following their extremely emo eclipse playlist in 2017, NASA is back at it again with the lunar-themed tunes.
This week, the agency launched #NASAMoonTunes where they're asking fans a simple question: "What would you listen to on the way to the Moon?"
NASA revealed the endeavor is part of the 50th anniversary celebration of Apollo 11 landing on the moon. The spaceflight departed July 16, 1969 with Neil A. Armstrong and Buzz Aldrin aboard. On July 24, 1969, Armstrong became the first man to walk on the moon.
Now, NASA is preparing to return to the moon by 2024, which entails a nonstop journey of three days each way. As a result, the astronauts need a "road trip soundtrack."
Their official Twitter account shared a short clip of an astronaut posing the inquiry along with more information about their submission process.
"50 years ago, NASA was preparing to land humans on the Moon. Now, we're getting ready to return by 2024. In honor of the #Apollo50th anniversary, we're making a playlist fit for a lunar journey with @ThirdRockRadio. Til June 28, share a song you'd include with #NASAMoonTunes!"
NASA added an update on the playlist today, revealing there are several fans of BTS and rapper RM (who is also in BTS).
"Wow, there are a lot of @BTS_twt & RM fans! Thanks for the submissions – we'll add "Moonchild," "Mikrokosmos" & "134340" to the playlist! What other songs can we include on #NASAMoonTunes?"
NASA opened the submissions June 3-28, which they explain is the same time period Apollo 11 astronauts made their final preparations 50 years ago.
There are a handful of rules with submissions. First, songs with "explicit titles, lyrics and themes" will not be accepted.
The songs must be on an official streaming service. Submissions from "SoundCloud, YouTube, Bandcamp, MixCloud or other user-uploaded content websites" won't be accepted.
The playlist will launch July 13, and NASA's Third Rock Radio will air it July 14, days ahead of Apollo 11's July 16 launch anniversary. The station may not play every track, as the rules state, and are free to choose as they see fit.
You can submit via Twitter with the hashtag #NASAMoonTunes or by filling out this form. More information on the submission process is available here.
[envira-gallery id="194728"]