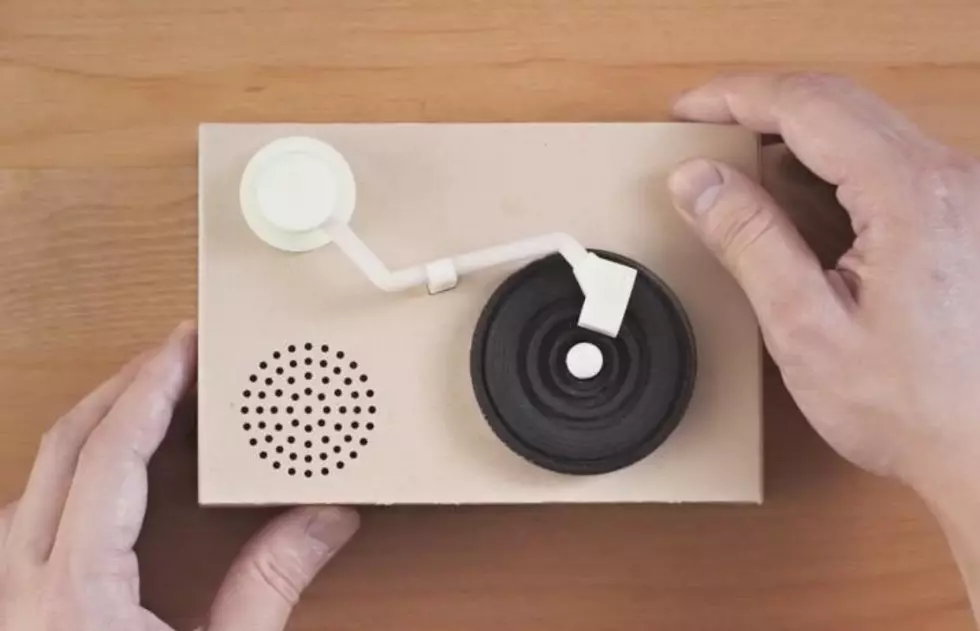 Oreo cookie vinyl records are a thing you didn't know you needed
[Photo by: Dimension Plus/Vimeo]
The latest in the "making weird objects into vinyl records" trend has surfaced: Oreo cookies. As reported by Digital Music News, the technology now exists to bake songs into cookies, and we're not sure how to feel.
Read more: A punk band's album was accidentally pressed onto Beyoncé 'Lemonade' vinyl
You remember the X-Ray vinyls and the tortilla vinyls, you may even remember the human ashes vinyls, urine and hair vinyls, and even the menstrual​ blood vinyl. But now, there's a slightly more... appetizing weird vinyl on the market: everyone's favorite vegan cookie. 
Don't get too excited—they're not pressing Fall Out Boy songs onto cookies just yet—it's actually a campaign to market Oreo cookies to teens in China. Hong Kong based agency Dimension Plus created the tiny record player and brought in local artists to recreate the Oreo jingle in a variety of musical styles. They developed the technology to press the jingles onto the surface of the cookie, and there you have the most hipster of marketing campaigns. 
Dimension Plus explained their process in a post online, saying: 
"We created an Oreo that plays music by replacing the classic embossing with grooves on the cookies surface that work as a vinyl record. We placed these music embossed Oreos in special Oreo Music Packs. Each cookie in the pack plays the Oreo anthem in a different musical style bringing wonder to their ears... Borrowing the concept and mechanics of vinyl record, the data on the cookie is embossed with a mod which is made with laser cutting and engraving technique. And we wrote a program to transform the music into a pattern. After that, we make it into a laser-engraving friendly format and produce the mod for the Oreo Vinyl production."
If you were just thinking "somone give this company an award," don't worry, they were already awarded the Visual Communication Design Award at this year's Golden Pin Design Awards in Taiwan. 
Check out their demo video of the Oreo vinyl records below. 
You can visit Dimension Plus's page here to learn more about their marketing campaign and watch the full demo! 
What do you think of the Oreo vinyl? What weird thing do you think they'll make into vinyl records next? Sound off in the comments below!