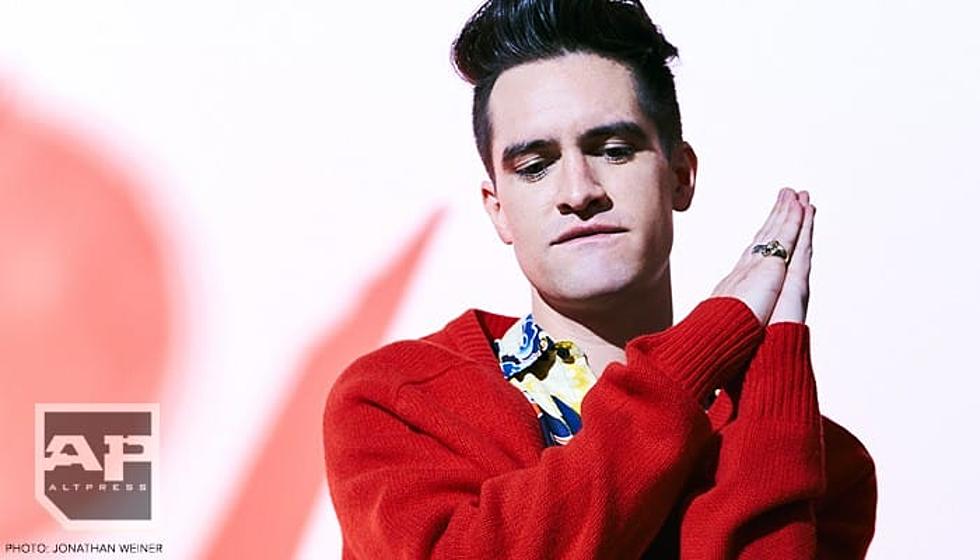 Panic! At The Disco hit major streaming milestone with "High Hopes"
[Photo by: Jonathan Weiner]
Panic! At The Disco just can't stop reaching major milestones with their smash hit "High Hopes."
The latest reason for celebrating is that the song, which comes from their latest album Pray For The Wicked, has been streamed half a billion times on Spotify.
The song was released less than a year ago on May 23, 2018, so since then, it's been streamed about 1.5 million times every day to hit the 500 million mark.
Aside from streaming, "High Hopes" has been widely successful on the charts as well. The band's single recently became the longest-leading number one on Billboard's Adult Pop Songs radio airplay Chart in more than 10 years.
The song was previously the band's highest charting single of all time at No. 6 on the Billboard Hot 100 chart. Then it beat itself by climbing to No. 4 on the chart.
Then, the track recently hit 15 weeks straight at No. 1 on the Adult Pop Songs chart.  The last time a song has topped this chart for this long was The Fray's "How to Save a Life" in 2006-07 when that was at No. 1 for 15 weeks as well.
Everyone loves the track, even NASCAR driver  Dale Earnhardt Jr. who took a video shotgunning a beer to the song.
You can watch Panic! At The Disco's video for "High Hopes" below, which fans found the building's shooting location in Los Angeles.
Thanks to Google Maps and a relentless Reddit detective, the address of the location seems to be 843 S Flower Street, Los Angeles, California
The band also recently hit a milestone with Pretty. Odd. Just a few days ahead of the album's 11th anniversary, it's officially been certified platinum. The release, which is a polarizing LP fans either love or hate, spawned hits like "Nine in the Afternoon" and "She's A Handsome Woman" and originally debuted on March 25, 2008. "Nine in the Afternoon" was the album's lead single, in fact, and was certified double platinum on its own by the RIAA.
As if all of that wasn't enough to celebrate about, a fan just returnd a stolen APMAs award to the group with an apology note. It was broken upon return, but they were sure happy to have it back.
Finally, Panic! will perform at the Billboard Music Awards for the first time ever. The band is also up for  four awards that night, including Best Rock Song with "High Hopes." They will also be going against twenty one pilots, Dave Matthews Band, Mumford & Sons and Imagine Dragons for Best Rock Album.
The awards show will be held at MGM Garden Arena in Las Vegas May 1, and it will air live at 8 p.m. ET on NBC.
What do you think about Panic! At The Disco's latest milestone with "High Hopes?" Sound off in the comments below!
[envira-gallery id="186668"]