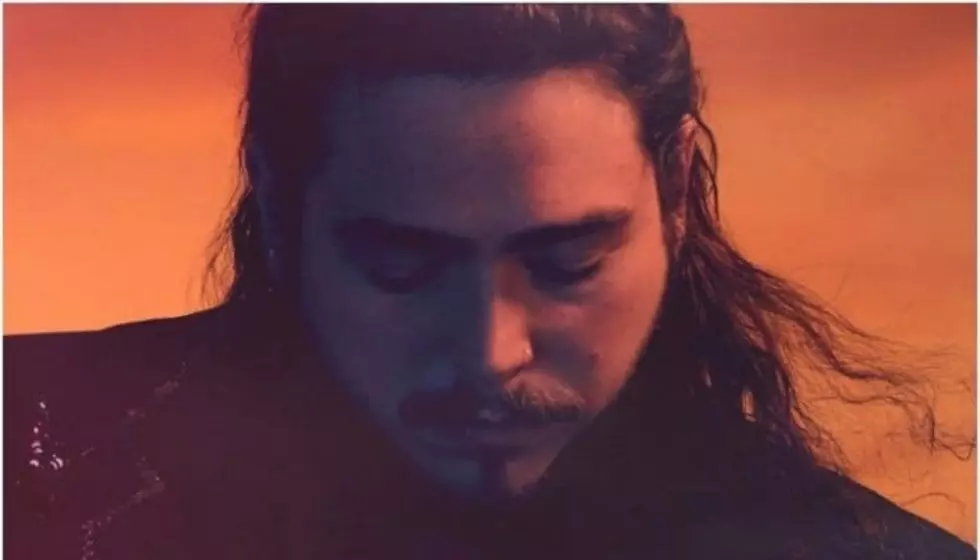 Post Malone debuts new look, asks fans to "plz don't stop listening to my music"
The past few months have been pretty rough for Post Malone.
In late August, the rapper got on a private jet that was forced to make an emergency landing after its tires blew out, then, weeks later, he was in a car crash and finally, he was the target of a robbery.
As if that's not bad enough, he might actually be cursed. So, with all of these rough happenings, changing his appearance isn't that crazy of an idea.
Read more: Post Malone joked about Panic! At The Disco face tattoo after plane emergency
On Oct. 6, the singer debuted his new hairstyle on Twitter, where Post revealed that he ditched his signature hair for a new, shorter look.
Malone then followed up the shocking new look with better pictures of his new (and super short!) curly hair.
See Post's new looks below!
 

View this post on Instagram

 
 

View this post on Instagram

 
The pictures of Post's new look isn't the first time the rapper spoke about his appearance. A few months back, it was reported that fans apparently thought the rapper was "ugly and smell[y]" enough to qualify for a lifestyle makeover on the hit Netflix show, Queer Eye.
Since the show's return to the small screen, fans have been eager to get Malone on the show, per the show's culture expert, Karamo Brown.
"Lol why does everyone want Post Malone to be on the show," he tweeted. "Did he request it?"
To which the rapper responded with "No, they just think I'm ugly and smell lol," Post Malone tweeted in response. "Love the show tho guys, keep crushing it."
Queer Eye
What do you think of Post's new look? Sound off in the comments below!