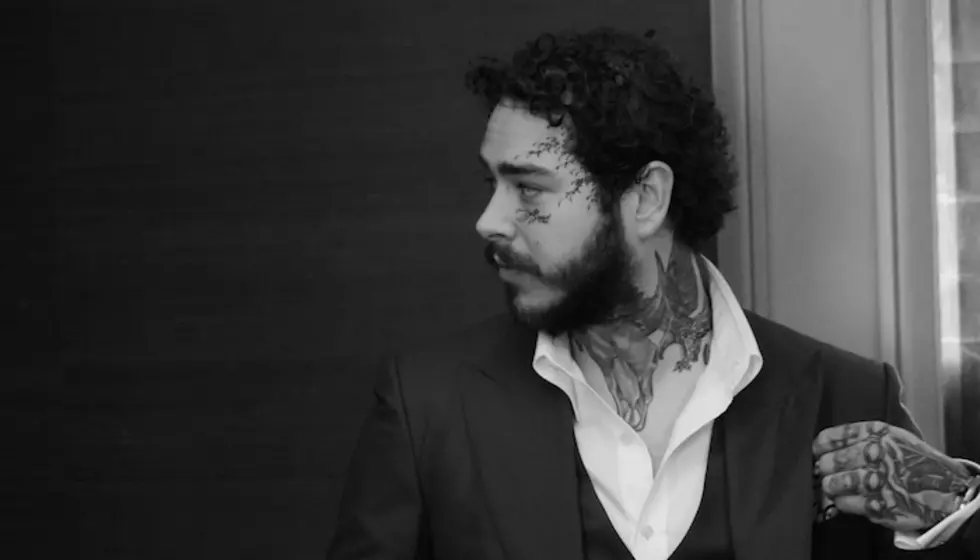 Post Malone loves beer pong so much that he wants to start a world league
[Photo by: Adam Degross]
For those that don't know, Post Malone really likes beer pong. He likes it so much, in fact, that he is reportedly planning to launch a world beer pong league.
According to new documents, Malone and his legal team are filing a trademark to lock up the rights for "World Pong League."
Malone recently made headlines after a failed beer pong game against Kansas City Chiefs' Patrick Mahomes and Travis Kelce. After a few rounds of the game, Malone kept losing so he decided to up the stakes. In the end, he ended up losing again and now has a Chiefs tattoo inked on him forever.
Despite not playing well with Mahomes and Kelce, Malone did emerge victorious against Tyla Yaweh. The "Tommy Lee" duo recently played a game of beer pong against each other. In the end, Posty walked away with a $50,000 prize for his win.
Now, it looks like Malone wants to take his passion for beer pong to a whole new level. According to documents obtained by TMZ, Malone is filing a trademark for "World Pong League."
The filing reportedly says that the World Pong League would "operate official beer pong tournaments, competitions, events, and exhibitions." As well, it would have merch printed on virtually every sellable item including cups, shirts, pong balls, game tables and more. The idea for the league is apparently from Malone and his manager Dre London. However, at this time, it's still in its early stages.
If Malone's World Pong League does get off the ground, we can expect to see the rapper playing beer pong with more familiar faces in the future. Green Day's Billie Joe Armstrong previously revealed that he played his first-ever game of beer pong against Malone. Posty has also held various livestreams playing the game with Machine Gun Kelly.
In the meantime, Malone is hard at work on his next album. He recently shared that the next record is heavily inspired by current times amid the coronavirus pandemic. Although no specific details or release date has been shared, Posty says the new music is some of the best he's made.
"I wanted to take more steps outside of my comfort range and make music that I think, to me, is some of the best I've made," he shares. "And I probably say that every album cycle, but, for me, it feels so special. I want to make an album that will uplift and show that people are not alone in their times of loneliness and worry and that at the end of the day we all just need to show love to everyone on the planet and figure things out."
What are your thoughts on Post Malone starting a world beer pong league? Let us know in the comments below.