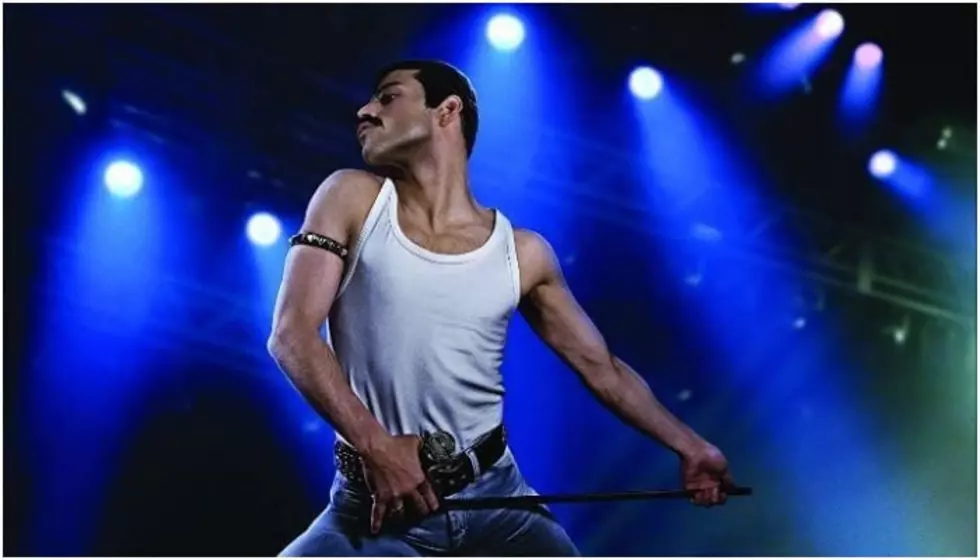 Rami Malek talks overcoming on-set frustrations while making 'Bohemian Rhapsody'
[Photo by: Fox Film Corporation]
Production for the highly anticipated Queen biopic has been anything but easy, yet, that hasn't seemed to bother Rami Malek, who will be starring in the film as Queen singer Freddie Mercury.
Read more: Watch the new trailer for upcoming Queen biopic 'Bohemian Rhapsody'
As previously mentioned, the film has had its fair share of hardships in the production process, most notably with previous Bohemian Rhapsody director Bryan Singer being replaced with Dexter Fletcher. 
In a new interview with Entertainment Weekly, star Rami Malek shared how he got through some of the production hardships, specifically with Singer's firing, saying:
"I can wholeheartedly say I would never let this film be unfinished," says Malek. "Every moment where there was a challenge on set, I just reminded myself: What would Freddie do? And I guarantee, he would've seen it through."
As previously reported, the film chronicles the legendary rock band from 1970 to their performance at Live Aid in 1985—six years before Mercury passed away from complications from AIDS.
You can watch the first trailer below!
Bohemian Rhapsody is slated to hit theaters on November 2, which is over a month ahead of its original December 25 release.
Are you excited for the Queen Biopic? Sound off in the comments below!