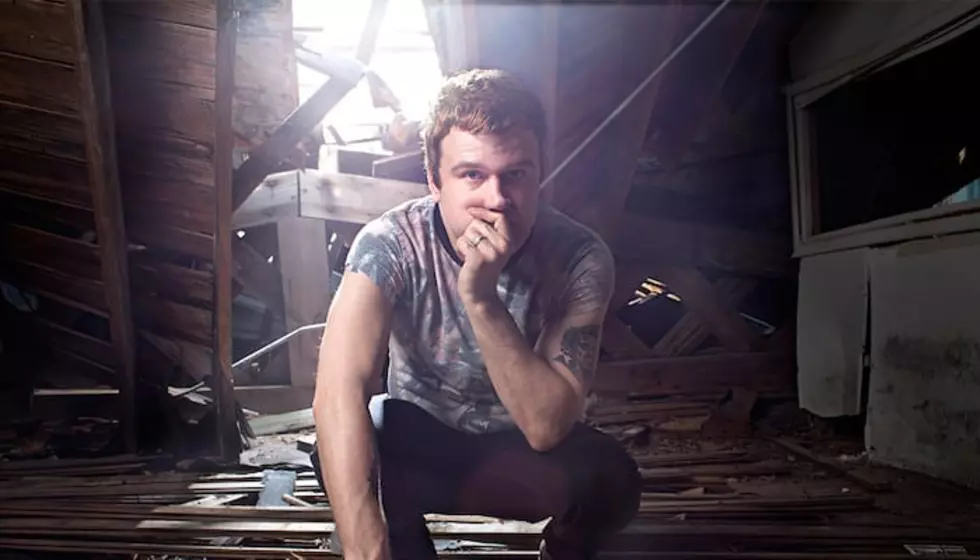 Say Anything frontman Max Bemis announces solo, Perma tour
Say Anything frontman Max Bemis has announced an upcoming tour with his project Perma, which is in collaboration with his wife Sherri DuPree-Bemis. 
Bemis kind of ended Say Anything after their most recent album, but he's far from done with music. 
In the upcoming tour, Bemis will perform both solo and with Perma. Museum Mouth will be opening the gigs. 
Bemis announced the tour via Twitter. 
"Very excited to do this solo tour with my other band Perma and the wonderful Museum Mouth, all of whom worked on the last Say Anything record. It'll be my first tour since that album's release. Come see us," he said. 
As Bemis stated, it's his first tour since Say Anything dropped Oliver Appropriate in January. You can listen to that down below. 
Tickets are on sale now here. You can check out the full list of dates below. 
Dates:
10/18 — Dallas, TX @ Dada Dallas
10/19 — Austin, TX @ Barracuda
10/21 — Orlando, FL @ The Abbey
10/22 — Atlanta, GA @ The Masquerade
10/23 — Nashville, TN @ The Basement
10/25 — Baltimore, MD @ Ottobar
10/26 — Asbury Park, NJ @ House Of Independents
10/28 — Allston, MA @ Brighton Music Hall
10/29 — Brooklyn, NY @ Music Hall of Williamsburg
10/30 — Philadelphia, PA @ Voltage Lounge
11/01 — Cleveland Heights, OH @ The Grog Shop
11/02 — Ferndale, MI @ The Loving Touch
11/03 — Chicago, IL @ The Chop Shop & 1st Ward
11/05 — Denver, CO @ Marquis Theater
11/06 — Salt Lake City, UT @ Urban Lounge
11/08 — Seattle, WA @ The Crocodile
11/09 — Portland, OR @ Hawthorne Theatre
11/11 — San Francisco, CA @ Slim's
11/12 — West Hollywood, CA @ Troubadour
11/13 — Anaheim, CA @ Chain Reaction
11/15 — San Diego, CA @ The Irenic
11/16 — Phoenix, AZ @ The Rebel Lounge
As previously stated, Bemis  shared "A Goodbye Summation," a 10-page document explaining how Oliver Appropriate came together, the story he wanted to tell and why Say Anything aren't exactly breaking up. 
In his statement, Bemis shares his struggles with drug and alcohol abuse, PTSD and anxiety attacks. He continues to say that, although he can't actually quit Say Anything, he's "done being a touring musician." So, this is just the end of "the first era of Say Anything."
"I need a break. We'll return one day to play festivals and scoff at our career. But I want to say goodbye," he writes. "Say Anything is retiring in the sense that Jay-Z did. It's not an indefinite hiatus or a breakup because that's impossible."
Say Anything's upcoming album is a sequel to …Is A Real Boy. It follows a character, who Bemis named Oliver, 14 years after the first story took place.
"This record is the story of what would happen to the Real Boy many people thought I was. His band did well but then fell off, hard," he explains. "He'd be my age, of course, but he'd still be living in Brooklyn, struggling with financial woes, single and strung out."
At the time, Bemis teased there's more coming from his project Song Shop. Plus, he will focus more on working with comic books.
Are you excited for the upcoming Max Bemis tour? Sound off in the comments below!
[envira-gallery id="186668"]