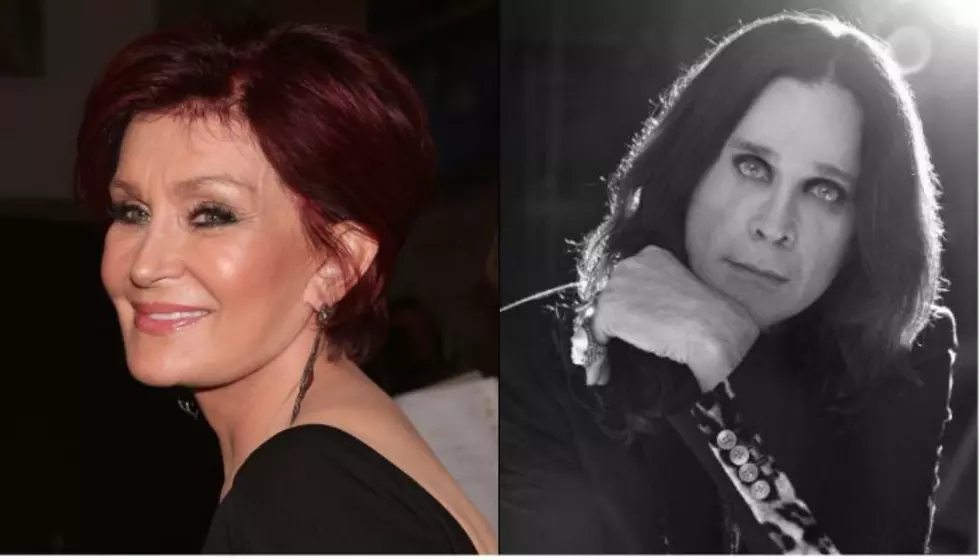 Sharon Osbourne planning movie about her early life with Ozzy
[Photos by: Eva Rinaldi/Wikimedia Commons, Sam Taylor-Johnson]
Sharon Osbourne is prepping a new movie about her early relationship with Ozzy Osbourne, per a recent interview with the rock matriarch and Ozzy impresario at Variety. It's one of several upcoming projects from Mrs. Osbourne.
While the Osbournes are currently building an antitrust lawsuit against live music giant AEG concerning the venues involved in Ozzy's farewell tour, Sharon's keeping things exciting with the planned Osbourne movie and an upcoming book.
Osbourne's expected tome will be about "infidelity and what it does to people," she says. However, the film — currently in the script-writing stage — goes all the way back to the rock 'n' roll couple's early lives together, according to Sharon.
"It starts the day we meet and will focus on how our lives were totally different but very similar in ways: I was brought up by a powerful, successful father, ­— the late, famously tough Black Sabbath/Small Faces/ELO manager Don Arden — and Ozzy was brought up extremely poor and somewhat abused."
Don't expect some cookie-cutter rock doc from Sharon Osbourne, though. "It's definitely going to be a tearjerker," she says. "It's not going to be a sex-and-drugs movie at all. Ozzy is so much more than that. I would hate to be a cliché."