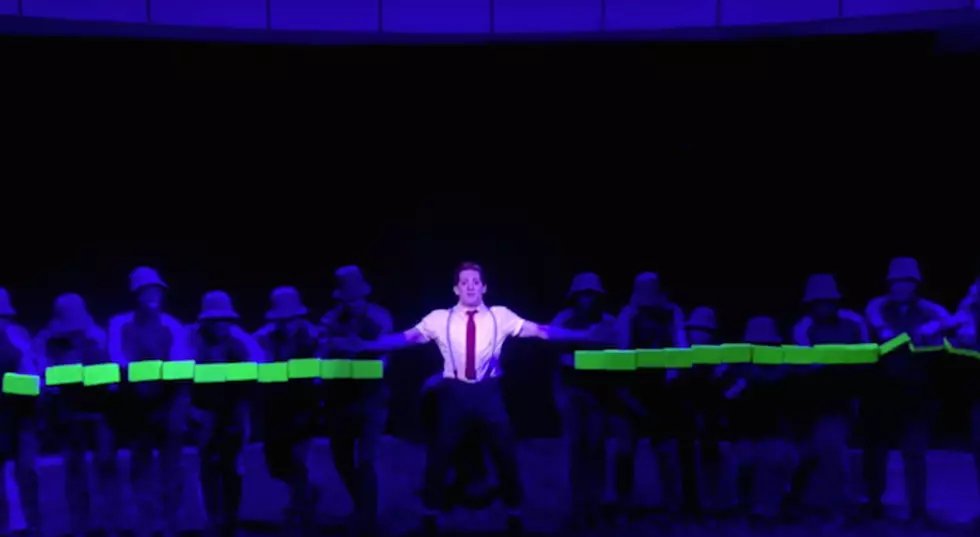 Watch 'SpongeBob' musical cast perform song written by Panic! At The Disco
Photo via YouTube
The cast of the Broadway musical SpongeBob SquarePants performed "(Just A) Simple Sponge," written by Panic! At The Disco, on The View on Tuesday.
Read more: 10 scene albums that should be turned into musicals
Ethan Slater, who plays SpongeBob in the musical, led the performance for fans of The View who might not be able to make it to New York to see the Tony Award-nominated show.
AltPress might be a bit biased because it's no secret we are bigs fan of Panic! At The Disco, but it's probably the best song on the soundtrack, so it was definitely a perfect choice for the cast to perform on the show.
SpongeBob SquarePants the musical is nominated for 12 Tony Awards, including Best Musical and Best Original Score. The show brought Bikini Bottom to life, so it's no surprise it's gotten such positive feedback.
Director Tina Landau is also nominated for Best Direction of a Musical. Slater also is nominated for Best Performance by a Lead Actor in a Musical.
The show is tied with Mean Girls for the most-nominated production at this year's Tony Awards ceremony, which airs June 10.
SpongeBob SquarePants opened on Broadway Dec. 5, 2017 and has been a huge hit. It's based off the Nickelodeon animated show, and the musical made its world premiere in June 2016 in Chicago.
The score features songs by other huge names in music such as David Bowie and Brian Eno, Steven Tyler, Cyndi Lauper, John Legend, Plain White T's and more. All of the artists on the score are up for the Tony Award.
You can watch a recording of the performance on
The View
below.
If you want to hear even more, you can check out this short clip of Brendon Urie performing a small portion of the song below.