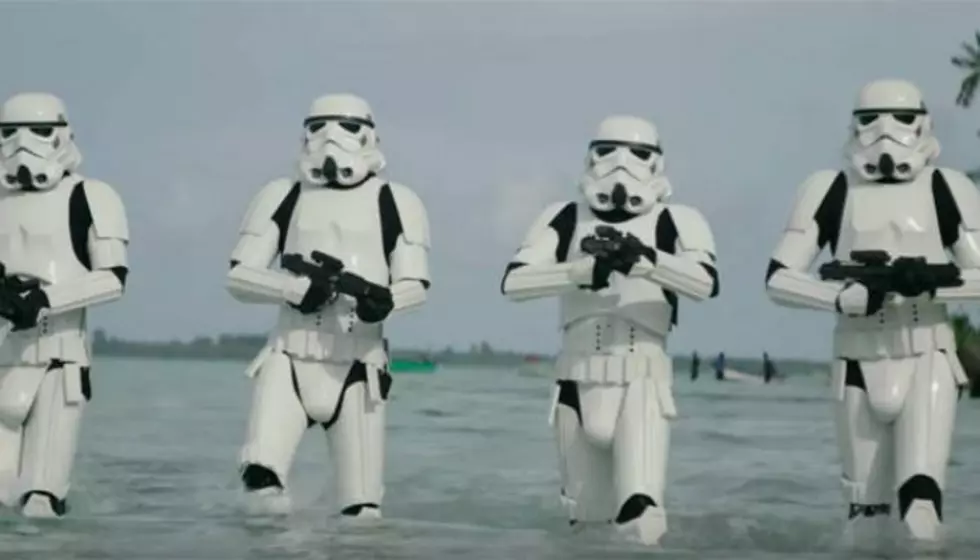 Facebook Messenger delivers 'Star Wars' dark mode—here's how to get it
[Photo via YouTube]
Star Wars is coming from a galaxy far, far away right to your phone. Facebook just added Star Wars-themed Messenger features. All of this is in promotion of Disney's Star Wars: The Rise of Skywalker releasing Dec. 20.
The features include AR visuals and effects, stickers, reactions and even a new chat theme. If you're a fan of Dark Mode but want a little more action, then this is the theme for you.
Disney's Star Wars: The Rise of Skywalker releases next week and what better way to prepare then immersion. Now all of your Messenger conversations can be Star Wars themed. Check out a video of some of the features below.
Selecting the theme and getting these features is super simple. Just select a thread in Messenger and tap the name of the thread at the top. From there, select the Star Wars theme. The pictures below show a visual of the themes page. Make sure you have the newest edition of Messenger installed on your phone.
Stickers include everything from a sad BB-8 to a happy Finn and everything in between. "The reactions and stickers allow you to express yourself using all of your favorite Star Wars: The Rise of Skywalker characters, from both sides of the Force." Jeremy Goldberg, Product Design Manager for Messenger says.
The limited-edition AR effects are even cooler. With three different variations, one is bound to entice you. Jump to lightspeed and see if you can make the Kessel Run in 12 parsecs. Hop in the cockpit of an X-Wing and pretend you're running the trenches of the Death Star. Finally, you can see which side of the Force suits you better with the light v. dark side effect. Check them all out below.
[Photo via Facebook/Disney][/caption]If all of those features aren't enough then total immersion is what you need. Change the entire background theme of your conversations to space. That way, when you talk about Baby Yoda, you can pretend you're really in a galaxy far, far away.
[Photo via Facebook/Disney][/caption]Use these features while you can because they were announced as a limited edition thing. Make sure you get excited to see the conclusion of the sequel trilogy with Star Wars: The Rise of Skywalker next week.
Tell us what you think about these new Facebook Messenger features in the comments below.
[envira-gallery id="194744"]