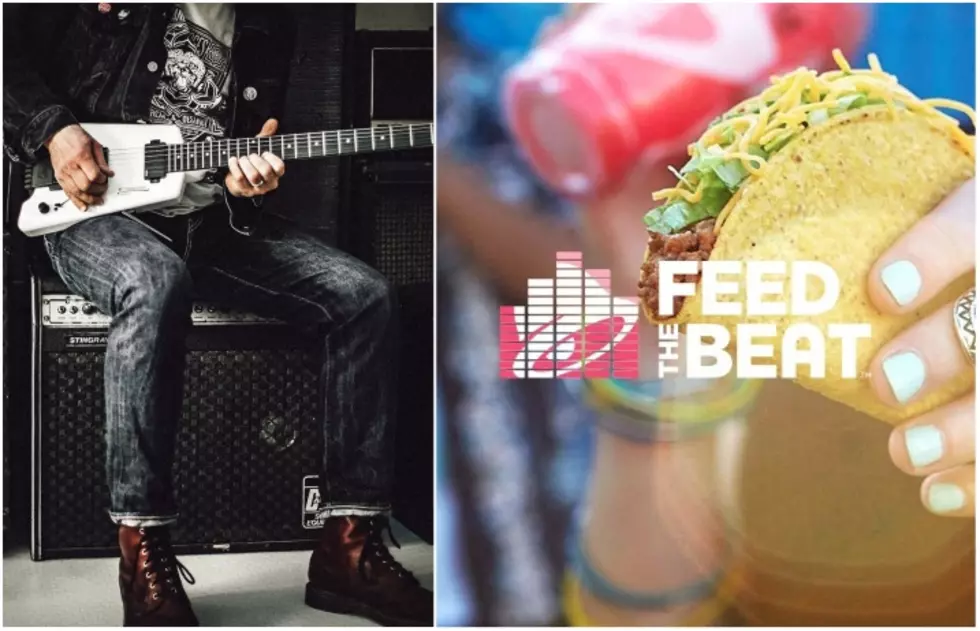 Band submissions now open for Taco Bell's Feed The Beat program
[Photos by: Pexels, Taco Bell]
Are you ready to get your band into Taco Bell's good graces? If you're a touring musician, how does $500 in free food sound? Calling all taco-loving music artists: Spring 2018 submissions are now open for the Feed The Beat program.
Read more: Pizza better for breakfast than cereal?
Bands know the struggle of eating on the road. And while Taco Bell's been a staple of the traveling musician's lifestyle for (what feels like) forever, the restaurant started sponsoring bands over ten years ago with their Feed The Beat program. The band-and-taco alliance ain't no joke—groups such as Broadside, Citizen, Diet Cig, Fit For A King, Palisades, ROAM and Sundressed are all Feed The Beat alumni artists.
"Since 2006, Taco Bell and its Feed The Beat program have helped support over 1400 artists and bands," reads the organization's latest open call for artists. "Along the way, we have helped fans discover new bands and bands discover new fans. Feed the Beat support starts in the form of feeding touring musicians with $500 in Taco Bell gift cards—no strings attached. We've already added 100 new artists to the program in late 2017, and now we're looking for the next group of enthusiastic musicians to join us!"
Feed The Beat submissions are now open through March 22. See the official announcement tweet below, and head here to submit your band.
Watch more: Try AP's MCR-indebted "Black Parfait" recipe