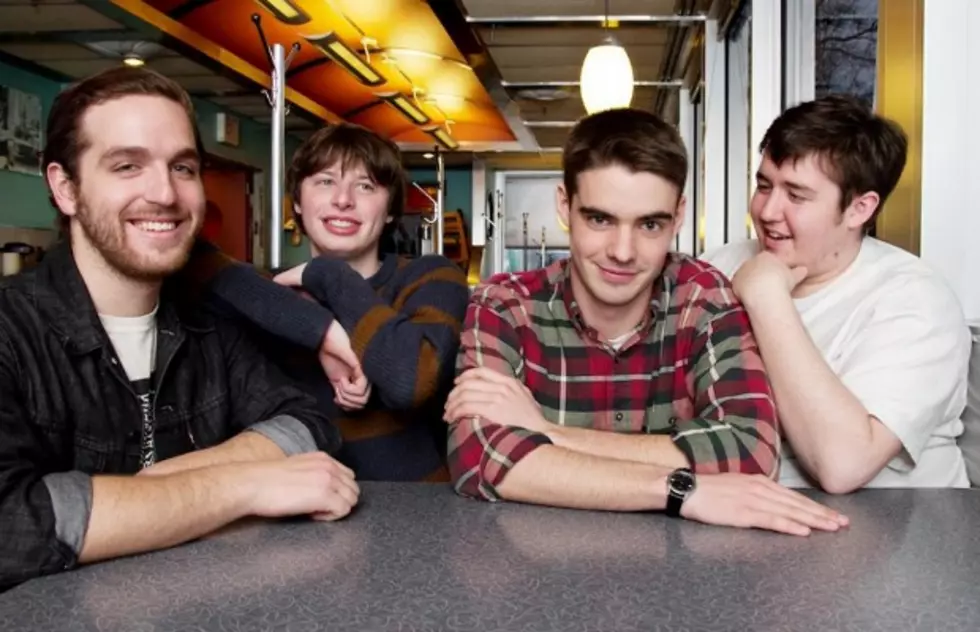 This is what a Modern Baseball tour feels like
In their new tour trailer featuring footage from their recent shows, Modern Baseball give you a hilarious sneak peek at what kinds of antics may be to come on their new run with Knuckle Puck, Crying and Somos. 
Video directed by: Kyle Thrash
Catch them at the following dates this fall/winter, starting today in Pittsburgh. Tickets are available now.
11/11 - Pittsburgh, PA - Rex Theater*

11/12 - Buffalo - NY - Waiting Room*

11/13 - Pontiac, MI - The Crofoot Ballroom*

11/14 - Cleveland, OH - Grog Shop*

11/15 - Chicago, IL - Bottom Lounge*

11/16 - Lawrence, KS - Granada Theater*

11/18 - Denver, CO - Marquis Theater*

11/19 - Salt Lake City, UT - Kilby Court*

11/21 - Oakland, CA - 924 Gilman

11/22 - Los Angeles, CA - The Roxy

11/23 - Anaheim, CA - Chain Reaction

11/25 - San Diego, CA - The Epicenter

11/26 - Mesa, AZ - Club Red

11/28 - Dallas, TX - The Prophet Bar

11/29 - Austin, TX - Red 7

11/30 - Houston, TX - Walters

12/2 - Nashville, TN - The End*

12/3 - Atlanta, GA - Masquerade*

12/4 - Tampa, FL - Epic Problems*

12/5 - Pembroke Pines, FL - Talent Farm*

12/6 - Orlando, FL - Backbooth*

12/7 - Jacksonville, FL - Underbelly*

12/9 - Washington, DC - The Filmore*

12/10 - Richmond, VA - The Broadberry*

12/11 - Philadelphia, PA - The TLA*

12/12 - New York, NY - Grammercy Theater*

12/13 - Hamden, CT - The Space*

12/14 - Boston, MA - The Paradise*

12/15 - Brooklyn, NY - Music Hall of Williamsburg*
additional support from...

* = FOXING

= WALTER MITTY & HIS MAKESHIFT ORCHESTRA

*= CAYETANA