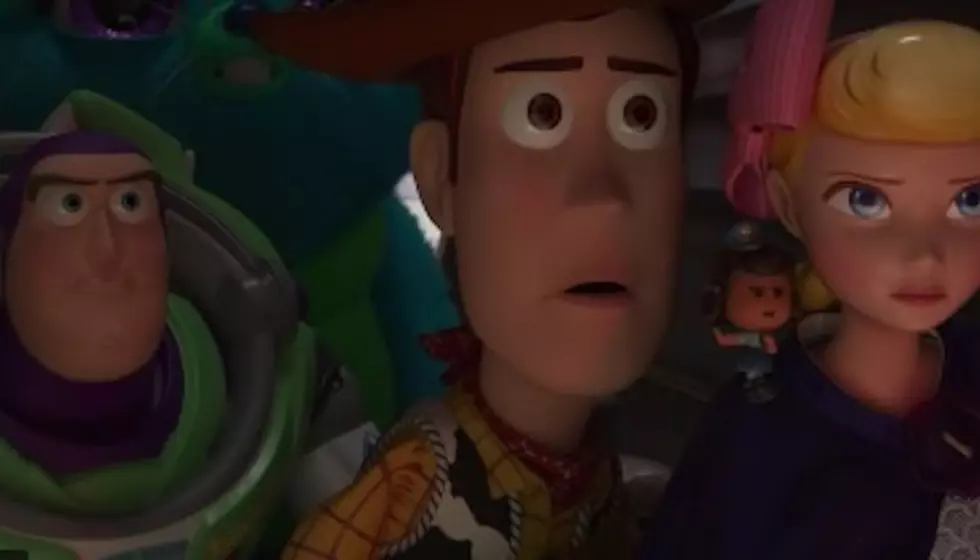 'Toy Story 4' becomes fifth Disney film to cross $1 billion this year
[photo via YouTube]
Disney and Pixar's Toy Story 4 just crossed the $1 billion mark which makes Disney the first studio to have 5 films cross that threshold in a single year. 
The other films to cross the $1 billion mark are Aladdin, The Lion King, Captain Marvel and Avengers: Endgame. 
The film's ticket sales just pushed past the monetary mark on Wednesday, nearly two months after its theatrical release. 
Toy Story 4 now joins Incredibles 2, Finding Dory and Toy Story 3 as the fourth Pixar film to make that much money. 
According to a release, the film is now the eighth-highest grossing animated movie ever. 
It's expected that this year's Frozen 2 and Star Wars: The Rise of Skywalker will also make $1 billion, which would move the record to a whopping seven titles in one year. 
Check out the trailer for Toy Story 4 below. 
More news
Disney has deleted a fake blooper scene from Toy Story 2 in its new home entertainment releases of the film that dropped in 1999. 
The scene was deleted in light of the #MeToo movement. 
The scene featured Stinky Pete the Prospector messing with two Barbie dolls. He says he can give them a part in a movie in a "casting couch"-type move that has been condemned. 
Pete is seen ogling at the dolls' bodies and stroking their hands. The scene has since been deleted due to its inappropriate nature. 
The scene is reportedly deleted from Blu-ray and downloadable versions of the film. Disney has recently released the entire Toy Story series on 4K, Blu-ray, DVD and Digital HD because Toy Story 4's theatrical release. 
What do you think of Disney's latest accomplishment with Toy Story 4 making $1 billion? Sound off in the comments down below!
[envira-gallery id="194728"]