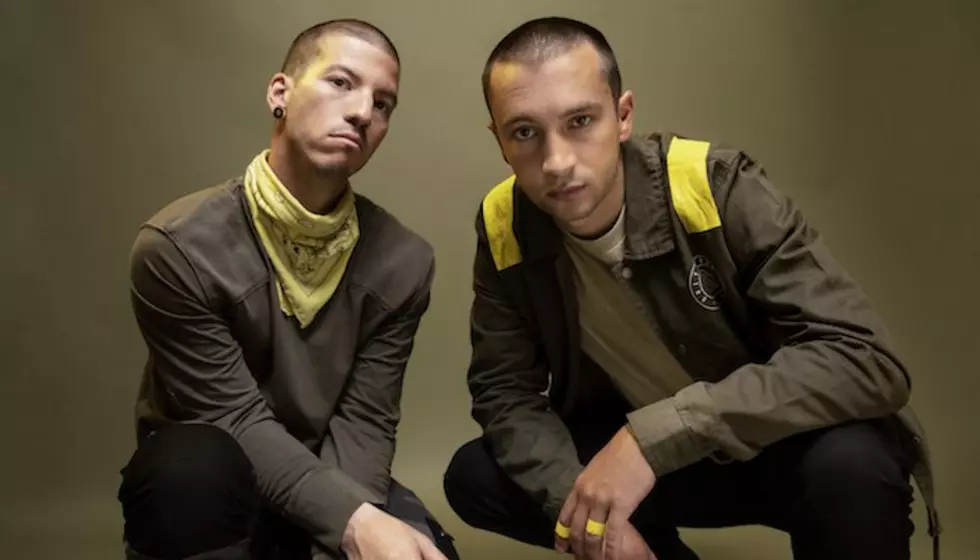 twenty one pilots: Every song ranked from self-titled to 'Trench'
AP's favorite existential-pop envoys twenty one pilots announced yesterday that their only appearance in the US will be in their home state of Ohio this summer. TØP–Tyler Joseph and Josh Dun–will be appearing at this year's Bunbury Music Festival in Cincinnati, Ohio, June 5 - 7. They'll be towering over a lineup that also includes Angels And Airwaves, I DONT KNOW HOW BUT THEY FOUND ME, Melanie Martinez, the Regrettes and many others.
You can get purchase tickets for the three-day event here.
Barring Bunbury and some European festival dates, Joseph and Dun are winding down the era embodied by their third Fueled By Ramen release, Trench. They'll be taking some well-deserved time away. Joseph and his wife Jenna are awaiting the arrival of their first child. Anyone who has been through the process of childbirth knows that the experience is psychically life-changing. It will be interesting to hear how this will manifest on the duo's future music.
Of course, new TØP music is pretty far down the road. Fortunately, we never grow tired of any of it. Which is precisely the reason why we dared to rank all of their album cuts. Some choices you'll agree with, others will make you mad. The big takeaway from all of this is to address everything Joseph and Dun have given us at this point. Why does "Lane Boy" still sound positively kickass five years later? How come nobody talks about how great "Cut My Lip" is? And why wasn't "Lovely" re-recorded and put on Vessel?
Fight with us over the positions of your fave tracks as much as you want. We're only in this to celebrate how two dudes from Columbus raised the bar for pop music. Also, we're pretty sure twenty one pilots could take Chainsmokers in a street fight.