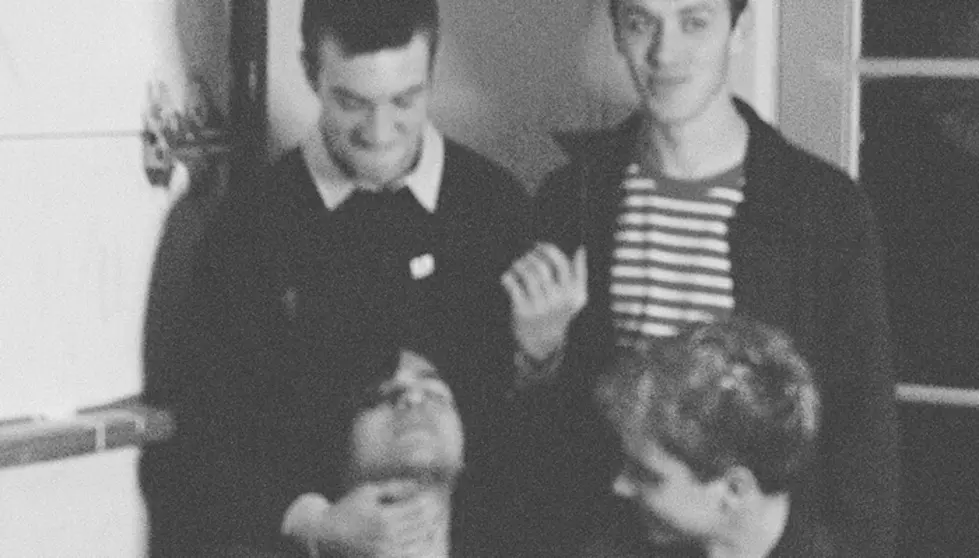 Ultra Q (formerly Mt. Eddy) break silence with debut track—listen
The band formerly known as Mt. Eddy have begun their journey into the unknown. With a new name comes a fresh slate and fresh expectations, and Ultra Q are up to the challenge.
Fans of the indie up-and-comers were devastated last fall with the announcement of the band's indefinite split, planning to take time and identify their direction going forward.
Rising with a new name and fresh sound, the band look to revitalize their image first established in high school.
Frontman Jakob Danger reveals the band's personal growth behind the change, looking to mature as tastes adjust.
"Our own musical interests have changed since we first started playing music," Danger says. "We were so young when we started Mt. Eddy. We were like 17, so I think we want to do something that's really challenging for us."
The band's debut track, "Redwood," is a spot-on illustration of this growth. Going forward with a more serious and darker tone conveys the band's desire for a different sound.
"We knew we had this weird sound in our heads that we wanted to get. But we couldn't perfect it," Danger shares. "It took a month to finally like a recording that we made. The song that's coming out is the first recording we made that was like, 'Wow, we actually really like this. We think we really did something fresh and interesting with the song.'"
Still ripe out of high school, the band set sights on an audience similar to themselves. Guitarist Enzo Malaspina explains the track's focus on Generation Z and their peers' nostalgia for items outside of their own.
"We wanted to make the kids that grew up along with us remember things from their childhood and give that same feeling," he says. "When they're watching the video, we hope they subconsciously get what the song is trying to tell them."
Packed with references to classic shows and video games, glimpses of Tom And Jerry and Gameboy Pokémon footage are balanced between far-out black-and-white imagery.
"The song itself stems from this place of nostalgia and being at the age where we are looking back [at] the things you enjoy as a child [as we become adults]," Danger says. "Not necessarily missing them, but how we became so fond of them. In the video, we decided to throw it all together in an almost satirical way, with over-the-top amounts of imagery of things we were nostalgic for recently."
This focus on rebranding hasn't been without its setbacks, however. Danger has been touring with his brother Joey Armstrong's band, SWMRS, which he says has been both a blessing and a curse for Ultra Q.
"It definitely makes it hard to practice, just because we're not all together," Danger explains. "On the other hand, I've definitely learned a lot being on the road playing shows every night, so it's been really good for us. We are so obsessed with the music we're making and so involved in it that we'll just be losing our minds while we're working and not making any progress. Then I'll leave for tour, and by the time I get back, we can look at it with a fresh set of eyes and ears. It forces us to take a break from it."
Malaspina echoed his bandmate's sentiment, expressing some of the hardships of touring with other bands while working on another project.
"In terms of him being away, it has been frustrating," he explains. "While everyone's home but Jakob, it's hard to get something together. It's like we're trying to paint, and we don't have our canvas."
Once dubbed as "SWMRS' little brother band," Ultra Q look to move on into their own realm, expanding past the identity Mt. Eddy previously established.
"It's not necessarily a bad thing," Danger says. "It's just really important to us that we're our own individual project, and we're [working] really hard to make something interesting and new."
Check out the new "Redwood" video below.
The band are set to play their first string of shows as Ultra Q next month with Destroy Boys.
Dates:
05/17 – Los Angeles, CA @ The Smell
05/18 – San Diego, CA @ The Che Cafe
05/25 – San Francisco, CA @ Bottom Of The Hill