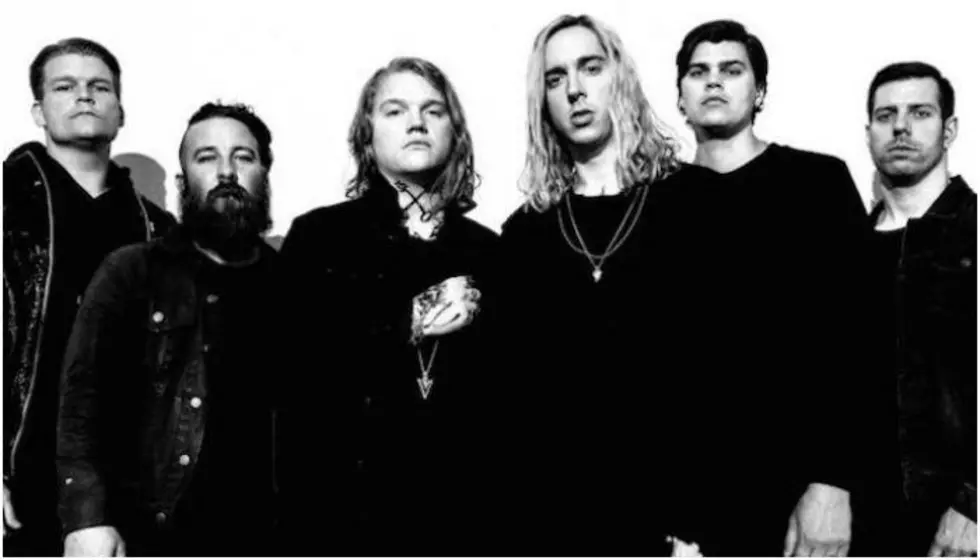 Here's how you can see Underoath perform three classic albums in full
[Photo by: Nick Fancher]
Acclaimed hard-rock outfit Underoath have announced a livestream concert series, Underoath: Observatory. Beginning Friday, July 17, the band will play three shows  dedicated to a different album. The 17th show will feature Lost In The Sound of Separation, Performances of Define the Great Line (July 24) and They're Only Chasing Safety (July 31) will follow.
The shows will be broadcast from the band's pre-production facility in Florida. The Underoath: Observatory events will feature new stage design and production built exclusively for the series. Fans have the option to buy tickets for the show performances alone or with tiered merchandise bundles. These selections will also include new vinyl reissues of the three albums.
In early April, drummer/vocalist Aaron Gillespie told Altpress the band weren't sure how to advance fan engagement.  "[Underoath] haven't pulled any triggers on doing anything 100% yet because we haven't been able to agree on what that would be," he said. "Do you want us to show a rehearsal or a writing session? We haven't been able to agree on what makes sense." Underoath: Observatory is a major effort to advance fan service and explore industry standards during the pandemic.
"We've always been a live band, so this is a big deal for us," the band said in an email. "We've never attempted something of this scope, so tackling it has been a big undertaking, but also exciting. It's a different arena for sure, but we think this will be something that changes how we approach our live shows from here on out. We can't wait to see what happens. We'll do it live."
Tickets for the Underoath: Observatory series are available here.