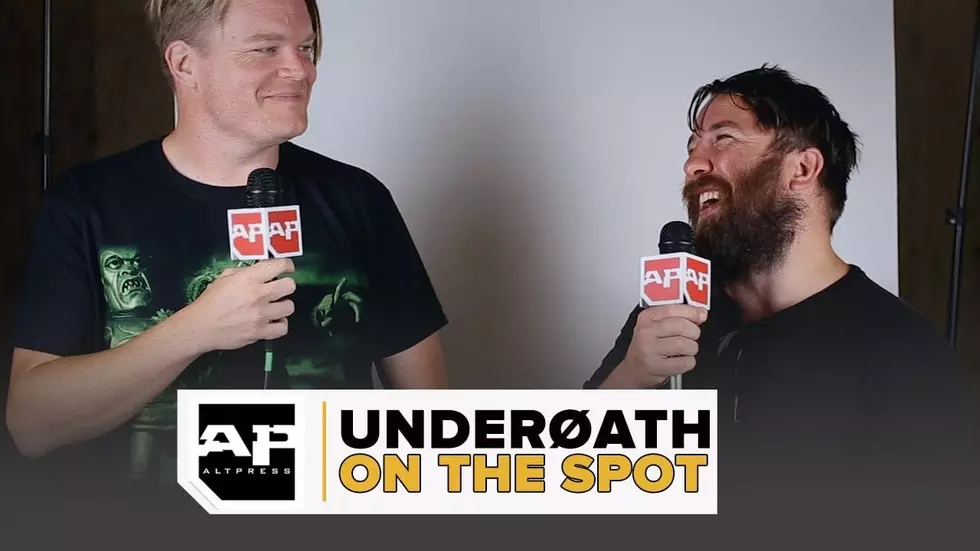 Underoath on "It's Dangerous Business…" choir vocals, 'Erase Me' aesthetic
Underoath may be one of the most revered and respected bands to stem from the early 2000s post-hardcore explosion but they aren't always the best at remembering song titles in their back catalogue, and honestly–the way they figure out which song is which is pretty damn endearing, and maybe even a little adorable...
Chris Dudley and Tim McTague of the immortal Underoath have had modern rock in a relentless auditory chokehold throughout 2018 with their urgent and dynamic record "Erase Me," their first post-hiatus release. In this APTV exclusive, Dudley and McTague open up about the lessons they learned during the band's break that have made them a more sustainable outfit, how the instantly iconic look of Erase Me came to be and how the band has changed since 2005.
Dudley also revealed who performed the "drowning in my sleep" choir vocals in UØ classic "It's Dangerous Business Walking Out Your Front Door" and why McTague would love to see The Beatles reunite just to see if he would finally "get them."
Underoath have added another major band to their Erase Me headlining tour.
Joining the band on their headlining run is the Plot In You, Dance Gavin Dance and the newly announced band, Crown The Empire.
The fall/winter tour kicks off on Nov. 11 in Nashville Tennesse and it wraps up on Dec. 14 in Tampa, Florida.
Tickets for the band's trek across North America is on sale now. You can get your tickets here!
The tour is in support of Underoath's latest album, Erase Me. You can pick up your copy of it here.