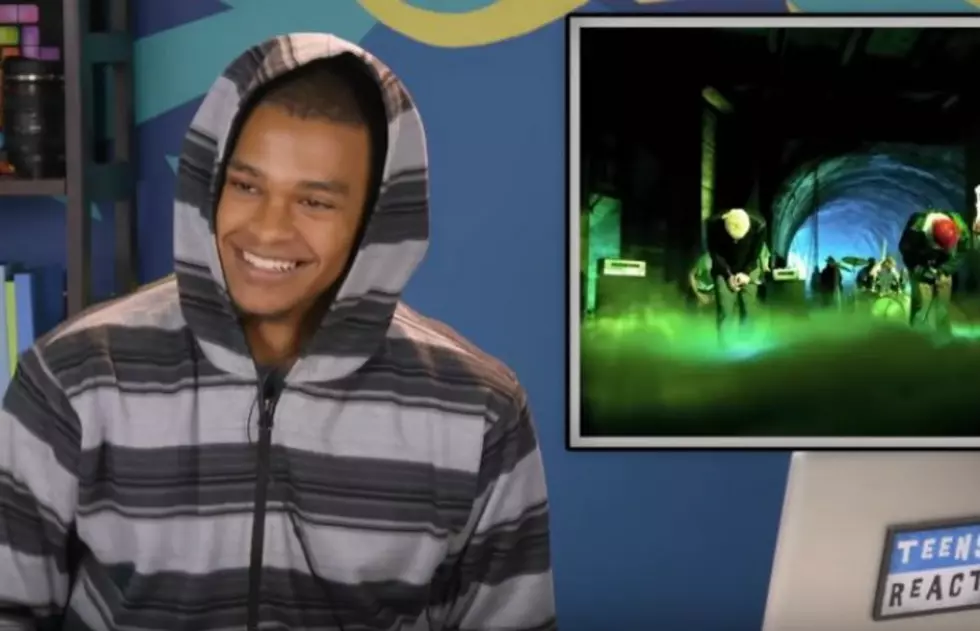 Watch teens react to Linkin Park and jam out with them
We've seen elderly people react to System of a Down, college kids react to My Chemical Romance and teens react to Marilyn Manson, but now it's time to see teens react to Linkin Park, including their newest single "Heavy."
Check out what they thought of the classics down to the new stuff below!
Read more: Elderly people react to Bring Me The Horizon—watch
The Fine Bros. start the video off by telling the teens, who range from 15 to 19, that they're going to show the newest video from a band that's been around for a long time.
Only a couple of the teens actually recognize Linkin Park from their new song, featuring Kiiara. However, despite most of the teens not recognizing the two-time Grammy award winning band, they seem to enjoy the new song. However, the two that actually recognized the group didn't seem to enjoy the song as much.
Ethan, one of the 18-year-old reactors, exclaimed, "It's Linkin Park! What the hell was that?!"
From there, the teens are showed an array of Linkin Park classics from "One Step Closer" to "Numb" and it's then that most of the reactors actually realize they're listening to Linkin Park. Most are surprised, however, that the same band that released "Crawling" is the same band who has just recently released "Heavy."
"This is what I expect from Linkin Park, not that pop shit they were popping out," said 18-year-old Daniel.
After jamming out to Linkin Park, the Fine Bros. ask them a variety of questions from how they think Linkin Park has lasted so long to how they feel about "Heavy" now that they've listened to the classics.
Check it out below!