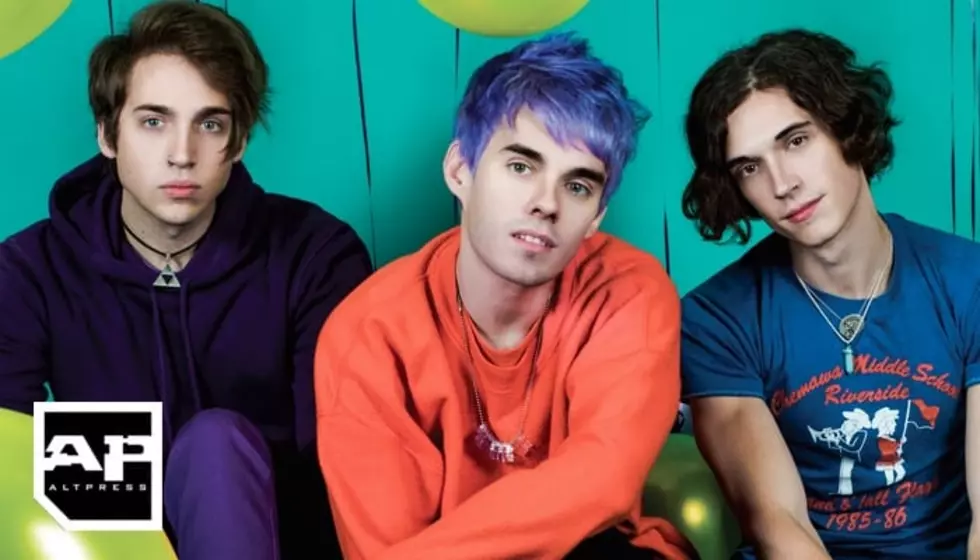 Waterparks tweet sparks theories of new song at Slam Dunk
[Photo by: Giselle Dias]
Well, Waterparks are at it again with the cryptic teasers that look like algebra equations, leaving fans in utter confusion as they attempt to decipher its meaning.
Could we possibly be getting a new Waterparks song during Slam Dunk Festival?
After allegedly deleting the entirety of rumored album Friendly Reminder, fans have come up with a plethora of conspiracy theories as to what the next era of the band could entail.
A very cryptic and confusing tweet posted by the band last month ignited theories consisting of constellations and fruit bowls.
Last night, Waterparks dropped a new tweet that looked more like one of those math equations we all dreaded.
"17 [R] 5 / S7PM F 2+" the band tweets following by the tangerine emoji and the link to Slam Dunk Music Festival.
The band also included a very short video that fans immediately recognized as the alleged song "Turbulent."
Awsten Knight
Slam Dunk takes place Saturday, May 25 in Leeds and Sunday, May 26 in Hatfield where Waterparks are set to play the Monster Energy stage.
What do you think the latest tweet means? Do you think we'll hear "Turbulent" at Slam Dunk? Sound off in the comments below!
[envira-gallery id="185694"]