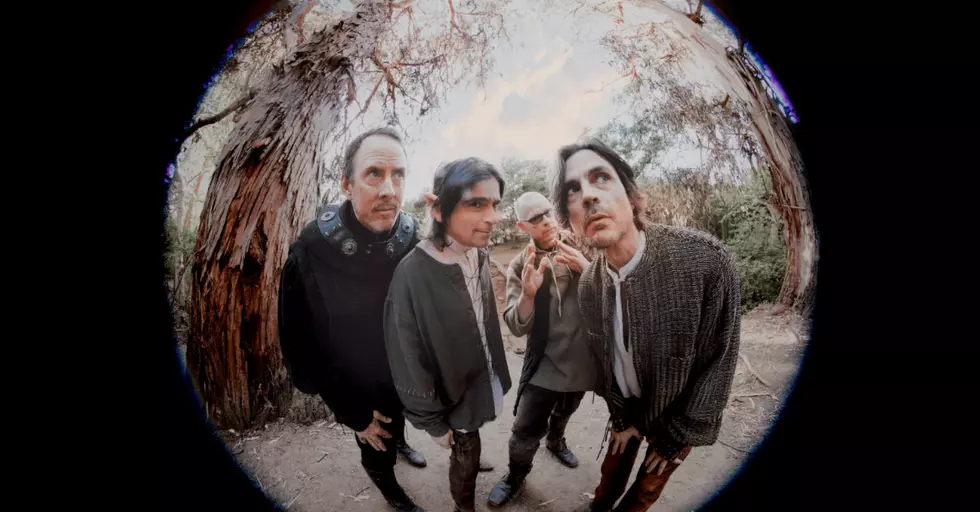 Weezer release 'SZNZ: Spring' EP, announce 'Jimmy Kimmel Live!' residency
Spring has finally sprung, which means one thing. Well, at least one more thing, in addition to the flowers and nicer weather: Weezer have released their first SZNZ EP.
SZNZ: Spring, the first of four EPs to be released by Weezer in tandem with the seasons, arrived March 20 in celebration of the spring equinox. According to a press release, the band only just finished the EP and have yet to start working on the remaining three.
The band will also perform a seasonal residency on Jimmy Kimmel Live!, making them the first band to do so in the show's history.
Weezer are set to debut "A Little Bit Of Love" tonight (March 21) as the first installment of their Jimmy Kimmel Live! residency.
Rivers Cuomo announced the EPs on Twitter back in February, along with a list of tentative release dates.
The original source of inspiration behind the project came from Vivaldi's The Four Seasons, along with Pagan myths, religious rituals, magic, Shakespeare and more.
Listen to SZNZ: Spring below.