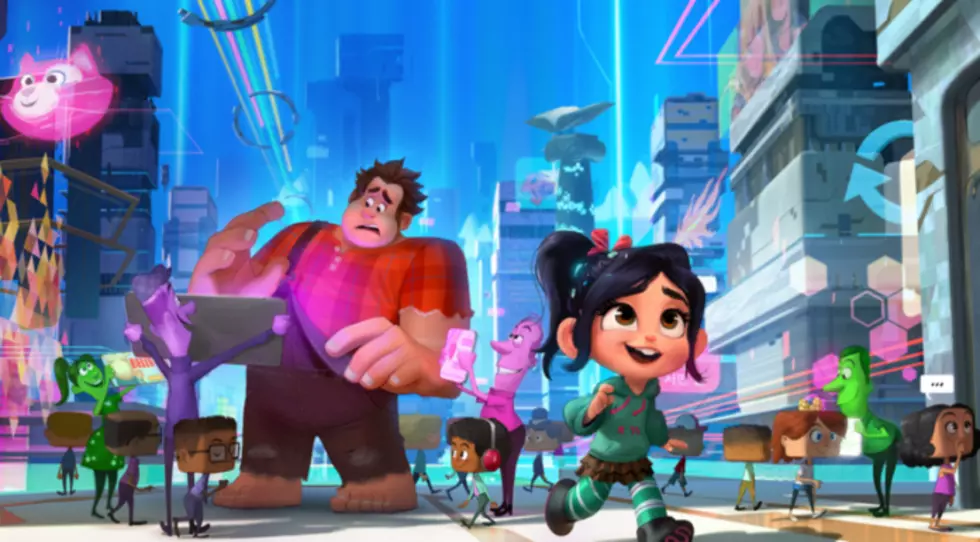 Fans are mad 'Wreck-It Ralph 2′ seems to be missing a Disney Princess
[Photo by: Disney]
With the release date drawing closer, fans are getting hyped for the next video game-hopping adventure of Wreck-It Ralph. A new promo showing the Disney Princesses surrounding Vanellope has everyone excited, but fans have noticed someone seems to be missing from the scene...
Read more: 10 scene albums that should be turned into musicals
Where in the world is Mulan? The brave warrior who saved China is missing from the shot and fans are not happy.
Looking at the still from the promo video below, it seems that everyone is accounted for.
[Photo by: Disney]
Jasmine, Snow White, Cinderella, and Pocahontas are all there.

[Photo by: Disney]
Belle, Frozen stars Elsa and Anna, and even newcomer Moana, make an appearance.

[Photo by: Disney]
And lastly we see Rapunzel, Tiana, and Aurora.
[Photo by: Disney]
That being said we definitely know Mulan will feature in the movie and will be voiced once again by Agents of SHIELD star Ming-Na Wen.
[Photo by Jesse Grant/Getty Images for Disney][/caption]"I can't wait to see it," Ming-Na Wen told CinemaBlend. "It's a very funny moment between the princesses and I love Wreck-It Ralph, so I'm excited to see how it's all incorporated."
Though sorely missed, Mulan isn't the only absent character. Merida and Ariel are also both missing from the picture. According to Digital Spy, a Disney representative has confirmed that the three of them definitely appear alongside the other Disney princesses.
Ralph Breaks The Internet: Wreck-It Ralph 2 will reach theaters Nov. 21.
Watch a trailer for the movie below:

Will you be seeing Ralph Breaks The Internet? Let us know in the comments!