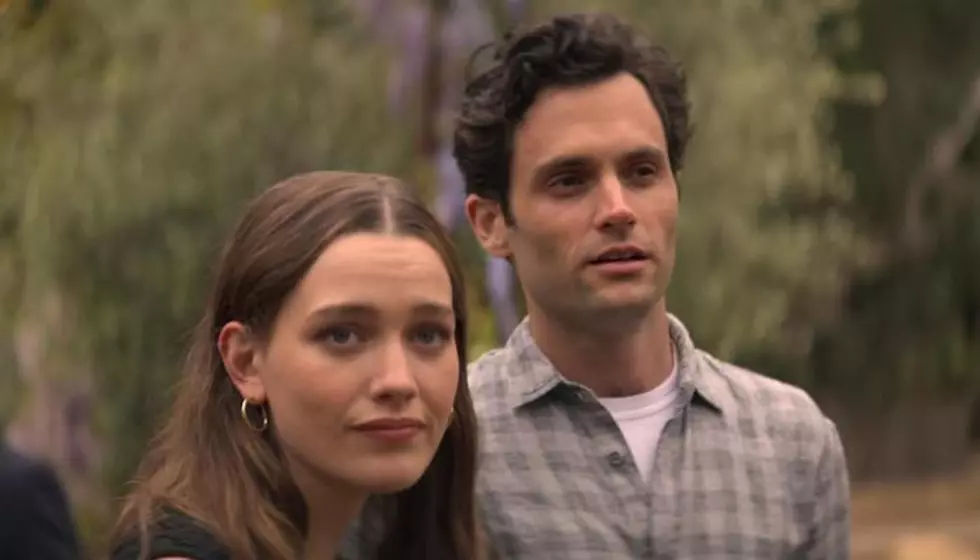 'You' season 3 kicks off production with nod to cliffhanger ending
[Photo via Netflix]
We're just under two months removed from the premiere of You season 2, but Netflix fans are already anticipating what's next. With star Penn Badgley accidentally revealing season 3 was in the works and the streaming service confirming soon after, we've been keeping our eyes peeled for any hint of what to expect.
Now, thanks to showrunner Sera Gamble, we know that writing has officially begun, and she teased an on-brand look with it.
Chances are this isn't the first time you've seen Gamble's work as she was a writer on the first seven seasons of Supernatural. She replaced Eric Kripke as the CW favorite's showrunner for season 6 and 7 before stepping down ahead of season 8. She has since worked on NBC's Aquarius and SyFy's The Magicians before taking on her new role with You.
Over the weekend, Gamble took to her social media to share a welcome mat with Badgley's Joe Goldberg line, "Hello, you" emblazoned across it. The image is extra appropriate given the season 2 cliffhanger involving the protagonist's new next-door neighbor.
"We've started work on season 3," Gamble writes on Twitter. "Just thought you'd want to know. #YouNetflix"
She shared the same image on Instagram, switching up the caption with, "Hello, season 3. Day 1 writers' office welcome courtesy of professional creepers @reedfamily08 & @dylanpcohen #YouNetflix"
Given the caption, writers' assistant Mairin Reed and showrunners' assistant Dylan Cohen are to thank for the new welcome. As for where it came from, Gamble sent fans to Etsy, which appears to be from this seller.
The peeks at the season 3 creative space didn't stop there as Gamble also shared a look at some You-inspired art.
More on Netflix's You
Not much is known about the next You season 3 at this point, but Badgley spilled the news before it was ever confirmed. Days after season 2 premiered, the actor accidentally let it slip in an interview with Entertainment Tonight that the show is planned out to have a third season.
The actor was questioned about another character's inclusion in his character Joe Goldberg's world when he responded with the slip up. Badgley touched on some things that went down in the second season before saying "Dare I say, I think in the third season." After that, he paused and rolled his eyes as he caught what he said and exclaimed "Oh, god."
Caught up in his slip, he was asked a question about it and a possible return to the series. Unfortunately, he couldn't say anything further and gave a pretty blank response. "I'm not the person that can say anything official," he says.
After some exciting spinoff theories and a bunch of anticipation, Netflix finally confirmed season 3 by playing off that neighbor cliffhanger. It was also confirmed Badgley and Victoria Pedretti, who plays love interest Love Quinn, are set to return.
In case you haven't seen it yet, you can watch the season 2 trailer in the player below and watch the entire series on Netflix.
Are you stoked for You season 3? Let us know in the comments below.
[envira-gallery id="195048"]