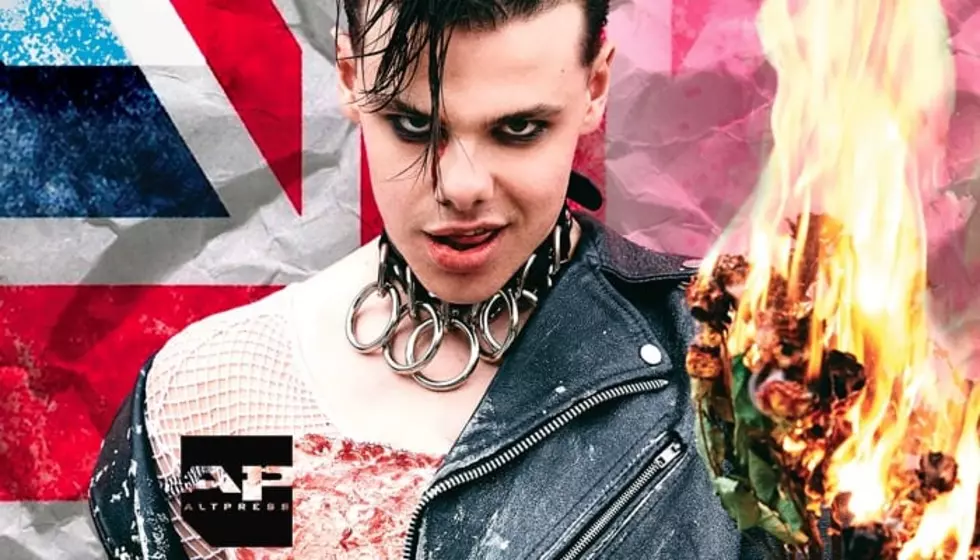 YUNGBLUD shares 'The Ritalin Club' characters graphic novel sneak peek
[Photo by: Jonathan Weiner]
We've been eagerly awaiting any and all sneak peeks of YUNGBLUD's forthcoming graphic novel ever since its announcement mid-May. The singer announced he's teaming up with Z2 Comics for The Twisted Tales Of The Ritalin Club, which is set for an October release.
But October is so far away and we're not the most patient bunch. Luckily, YUNGBLUD knows how impatient we all are. Taking to Instagram, he posted a few teasers of the novel's characters that have us even more excited for the release.
Check out your first look at these characters, below!
YUNGBLUD's release is available in standard and deluxe editions, both of which have their own unique cover. The latter is limited to 1000 autographed copies and it includes three exclusive prints.
"wanted to show u some of the characters for TWISTED TALES ... u pre ordered yet?"
YUNGBLUD and Ryan O'Sullivan (Fearscape, Void Trip, Dark Souls) co-created The Twisted Tales Of The Ritalin Club. The duo is delivering an alternate universe where YUNGBLUD leads a Ritalin Club, and it takes place at Blackheart's Boarding School. The synopsis reads as follows:
"From the messed-up mind of music sensation YUNGBLUD comes the Twisted Tales of The Ritalin Club. All pupils attending Blackheart's Boarding School must be punctual, masked, and heavily medicated. The displaying of superpowers is strictly forbidden. Any pupils encountering YUNGBLUD or any member of his so-called "Ritalin Club" are to seek a teacher immediately. Failure to comply with any of the above rules will result in execution. DO NOT TRUST YUNGBLUD. DO NOT TRUST THE RITALIN CLUB. THEY MEAN YOU HARM."
The singer is currently on the road on a headlining run with several festival stops including a 25th anniversary Warped Tour show. Dates are listed below, and tickets are available here.
Dates:
06/14 – Vancouver, BC @ Venue
06/15 – Seattle, WA @ Neumos
06/16 – Portland, OR @ Holocene
06/18 – San Francisco, CA @ Great American Music Hall
06/19 – Los Angeles, CA @ The Roxy Theatre
06/21 – Herber City, UT @ Bonanza Campout Music Festival*
06/23 – Dover, DE @ Firefly Music Festival*
07/03 – Milwaukee, WI @ Summerfest*
07/05 – Ottawa, ON @ Ottawa Blues Festival*
07/06 – Montreal, ON @ Club Soda
07/09 – Buffalo, NY @ Rec Room
07/10 – Pontiac, MI @ Pike Room
07/13 – Chicago, IL @ Lincoln Hall
07/14 – Louisville, KY @ Forecastle Festival*
07/17 – Englewood, CO @ Gothic Theatre
07/19 – Phoenix, AZ @ Crescent Ballroom
07/21 – Mountain View, CA @ Vans Warped Tour*
*festival date
Are you excited for YUNGBLUD's upcoming novel? Who do you think will be your favorite character? Sound off in the comments below!
[envira-gallery id="186695"]