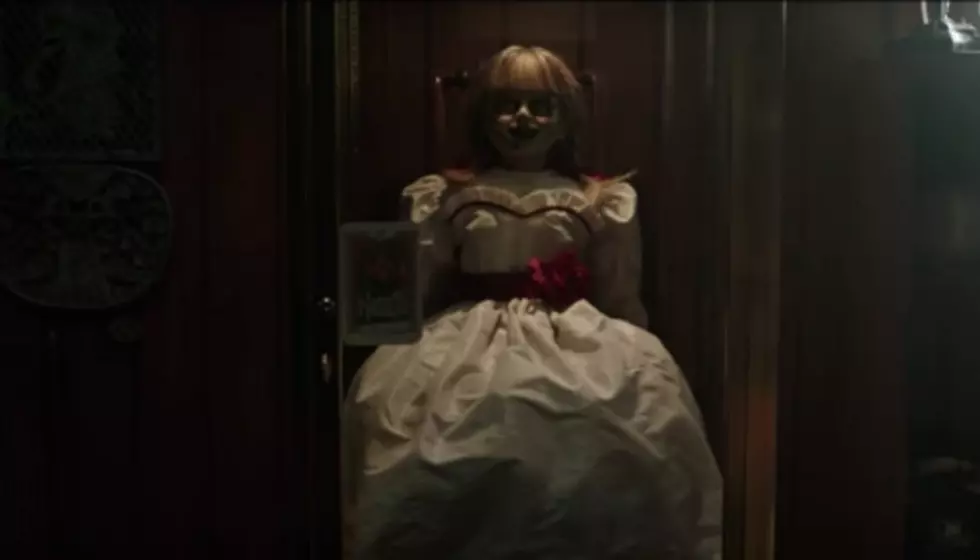 'Annabelle Comes Home' drops second horrific trailer
[photo via YouTube]
Horror fans, get ready to be scared — a new Annabelle Comes Home trailer just dropped.
The upcoming sequel to the Conjuring spinoff features one of our favorite possessed dolls wreaking havoc in a demonic way.
We got the first trailer for the film a few months back, and it was insanely creepy. In case you haven't seen that, you can check it out below.
In the film, Annabelle not only is possessed, but she also can call other spirits to truly haunt the people she shares a home with.
Ed and Lorraine Warren are back, played by Patrick Wilson and Vera Farmiga. Along with haunting the couple, Annabelle will also torment the Warrens' daughter played by Mckenna Grace. James Wan will return to produce the film.
Annabelle Comes Home is slated to hit theaters on June 28. You can watch the new trailer for the film below.  
Wan directed Saw, Dead Silence, Insidious, Insidious 2, The Conjuring and The Conjuring 2 among others. He has also written or produced the other Saw and Insidious films, Lights Out, Annabelle and Annabelle: Creation.
You can read the synopsis for the film below.
"Paranormal investigators Ed and Lorraine Warren keep a possessed doll locked up in an artifacts room in their house. When the doll awakens the room's evil spirits, it soon becomes a night of terror for the couple's young daughter and her friends."
Also, in case you missed it, Wan created a superhero, horror film crossover that some Aquaman fans may have missed their first time watching the film.
MovieWeb reported the find:
"Near the beginning of Aquaman, Arthur Curry is led on to Mera's ship to start a mission. While they are getting on the ship, the Annabelle doll can be seen at the bottom of the ocean, and it's very brief, which means that a heads-up is a good thing so that you can look out for it."
What did you think of the new trailer? Sound off in the comments below!
[envira-gallery id="199143"]