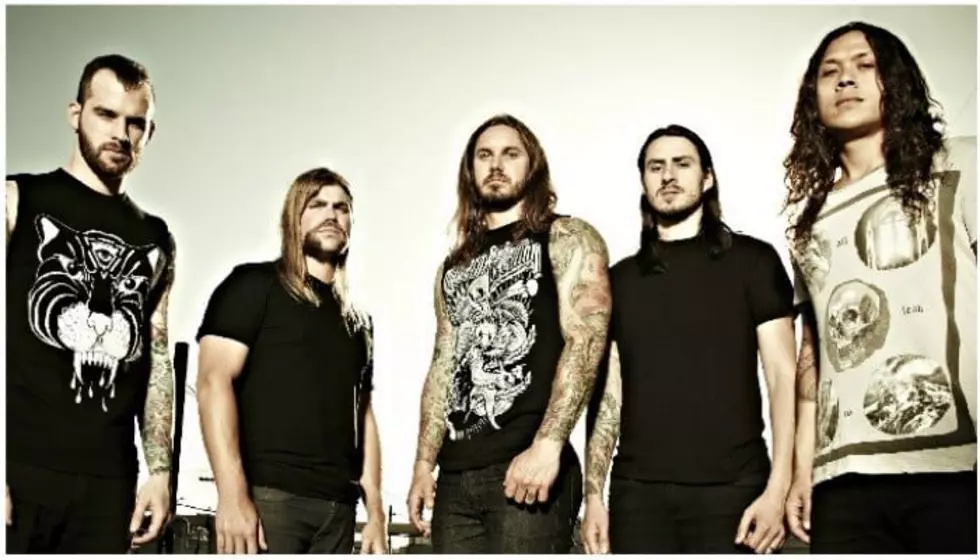 As I Lay Dying sell out most of their upcoming shows
The last couple of years have been a whirlwind for As I Lay Dying and their frontman Tim Lambesis. Following a murder for hire plot that put Lambesis in prison for two years before his early release in Dec. 2016, the band soon announced their return in June 2018.
After the announcement of the return to the group's classic lineup, their return has been pretty controversial. Yet, that doesn't seem to have deterred fans from buying tickets to their return shows.
As pointed out by the PRP, the band's touring plans have been met with some backlash from some, but, it doesn't mean that their first two tours back as a group have been less than successful.
Posted to the band's official Facebook, a picture of the tour shows that a good majority of their upcoming tours are either upgraded or completely sold out.
In fact, eight of the band's North American dates have sold out and eight of their European dates have sold out (with five venues being upgraded.)
As I Lay Dying and Tim Lambesis timeline: 
The past year (and more) have been pretty intense for As I Lay Dying and their frontman Tim Lambesis. The singer was arrested back in May of 2013 after he was accused of hiring a hitman to kill his estranged wife.
After a delay in his trial, Lambesis plead guilty to a felony charge of soliciting the murder of his wife of eight years in Feb. 2014. However, it was revealed in May 2014 that Lambesis was only sentenced to six years.
Lambesis received an early release from prison Dec. 2016 and he officially broke his silence in Dec. 2017 with a lengthy statement.
Fast forward to a few months later, the band soon confirmed they would be making their highly anticipated return with their original lineup in June 2018, where they also released a new track, "My Own Grave."
They then performed their first show together since Lambesis' release (and return to the group) a few weeks later. Following the show, the band announced that they would be going on a European tour in July that soon followed news of a North American one.
If the news above was any indication, you won't be surprised to see that many dates of the band's return have already sold out, despite their effort to add venue upgrades.
However, their return has been controversial.
The band were scheduled to perform at Spain's Resurrection Festival in July 2019. However, following backlash from fans, the festival decided to remove them from the lineup, according to Metal Injection.
You can see As I Lay Dying's upcoming tour dates below and you can pick up tickets for the band's headlining dates here.
North American Dates:
11/02 – Phoenix, AZ @ Club Red
11/03 – Tucson, AZ @ The Rock
11/05 – San Antonio, TX @ Alamo Side Room
11/06 – Dallas, TX @ Trees
11/07 – Lubbock, TX @ Jake's
11/08 – Denver, CO @ Oriental Theater
11/09 – Grand Junction, CO @ Mesa Theater
11/10 – Salt Lake City, UT @ The Complex
11/12 – Seattle, WA @ Chop Suey
11/13 – Portland, OR @ Hawthorne Theater
11/14 – Reno, NV @ Cargo
11/15 – Sacramento, CA @ Holy Driver
11/16 – Chico, CA @ Senator Theatre
11/17 – Riverside, CA @ The Concert Lounge
11/18 – Pomona, CA @ The Glasshouse
* with Within The Ruins, Kingdom Of Giants
European Dates:
12/01 – Bochum, Germany @ Matrix
12/02 – Eindhoven, Netherlands @ Dynamo
12/03 – Antwerp, Belgium @ Zappa
12/04 – Paris, France @ La Maroquinerie
12/05 – Aurau, Switzerland @ Kiff
12/06 – Bologna, Italy @ Locomotive Club
12/07 – Wien, Austria @ SiMM City
12/08 – Munchen, Germany @ Backstage
12/09 – Karlsruhe, Germany @ Substage
12/10 – Prague, Czech Republic @ Futurum
12/11 – Warsaw, Poland @ Hydrozagadka
12/12 – Berlin, Germany @ Musik & Frieden
12/13 – Hamburg, Germany @ Logo
12/14 – Hannover, Germany @ Musikzentrum
12/15 – Chemnitz, Germany @ AJZ